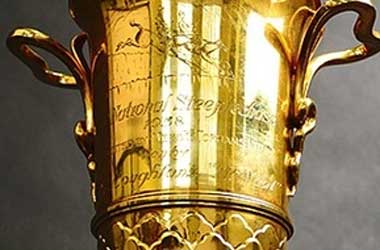 The Grand National returns on Saturday, April 10, 2021, for the first time since 2019, after last year's showpiece at Aintree Racecourse got postponed due to the COVID-19 pandemic in England.
As one of the biggest and the richest chases on the English racing calendar, the Grand National is an event no horse racing enthusiast should miss. The annual Steeplechase showpiece was funded by William Lynn, a syndicate head of the Waterloo Hotel, on land he leased from William Molyneux.
It's still debated when the first National was held; however, most historians believe the first official Grand National took place in 1836 and was won by The Duke.
It was not until 1839, however, that the race transformed from a small local affair to a national event and eventually to one of the biggest horse racing spectacles of the year. Since the first race, there was only one horse that won the Grand National three times – Red Rum in 1973, 1974 and 1977. On the other side, George Stevens was the best jockey with five wins to his name (1856, 1863, 1864, 1869, and 1870).
Known as one of the most competitive races of the calendar, only a few horses won the race twice, so it's interesting to see Tiger Roll managed to achieve that feat back-to-back in 2018 and 2019. Unfortunately, he pulled out of the Grand National due to disagreement about the weight the Cheltenham Festival winner was allocated for the race.
Best Sports Sites To Bet On 2021 Grand National
Sporting Life
COVID-19 Impact
Due to the ongoing COVID-19 pandemic, the 2021 Grand National will have special protocols in place to avoid overcrowding and exposing jockeys and other individuals involved to potential health hazards. To avoid the spread of the disease and keep all participants as safe as possible, the 2021 Grand National race and the accompanying festival meeting will take place behind closed doors.
The 173rd running of the race will mark the first time in Grand Nationals' history that there will be no spectators. At first, there were talks about moving the meeting back in the calendar in hopes that spectators will be allowed, but those speculations quickly proved false, as it was confirmed the race will keep its original date.
Last race: 2019
Last year The Grand National was unfortunately cancelled due to the ongoing pandemic with a Virtual event being held instead which was won by Potters Corner. The 2019 Grand National was won by Tiger Roll, who claimed his second consecutive Grand National title. The win was a historic one for the Irish horse, who became the first horse since Red Rum in 1974 to win back-to-back Nationals, as well as the first favorite to win the race since Comply or Die in 2008 to come out ahead.
Tiger Roll ended the race ahead of Jessica Harrington's Magic of Light in second, Willie Mullins' Rathvinden in third, and Robert Walford's Walk in The Mill in fourth. Out of last year's top-four, only Magic of Light will attend the race.
Horses To Watch Out For
* Odds have been provided by William Hill and are accurate of April 06, 2021
Favourite
Cloth Cap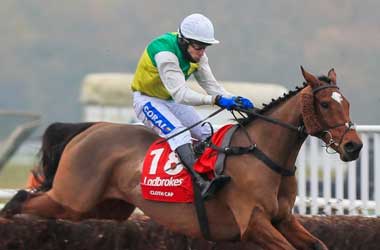 Entering the Grand National as the main favorite is Jonjo O'Neill's runner Cloth Cap, who is priced at just 4.5 on William Hill to win the whole thing. Seeing a British-trained horse as the favorite is somewhat strange, considering the Irish-trained horses wiped the floor with their British counterparts at the most recent Cheltenham Festival – winning 23/28 races while denying the home runners a single hurdles victory.
Regardless, there is a good reason why Cloth Cap is viewed as the best horse in the field. He has looked much-improved this season, having finished third in the 2019 Scottish National and won the Ladbroke Trophy at Newbury.
What's more, Cloth Cap has form at four miles, so stamina shouldn't be an issue; however, it's likely he will be riding a bit more conservatively since the fences are unknown. Although we can't argue with Cloth Cap's quality, the short price is very off-putting, so it might be better to explore other options.
Odds: 4.5
Contenders
Minella Times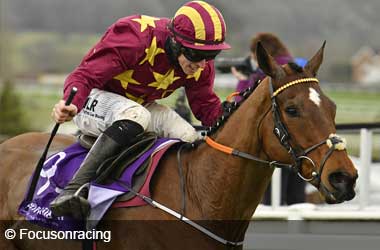 Henry De Bromhead's Minella Times has only raced over 3 miles once since its debut at Leopardstown, but it wasn't a terrible run.
In fact, it was a very promising performance from the eight-year-old, who finished second, behind Castlebrown West, and ahead of Farclas.
Minella Times can not only handle big fields but also doesn't need to be up with the pace in order to run on this race. We have seen it before how Minella Times is content with sitting in behind of the front runners and pick them off one by one.
That's not to say Minella Times is guaranteed success, but with a little bit of luck, there is definitely a world where we could see it happen.
Odds: 15.00
The Storyteller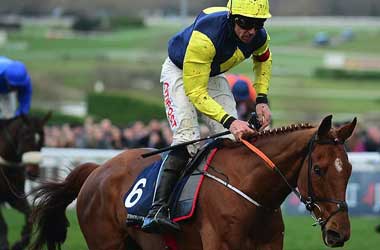 It's hard to ignore Denise Foster's entry for any race, and the Grand National is no exception.
Although it's unclear whether Storyteller will have the stamina to take on the track, he has proven time and time before that he can do well on +3 mile races, and let's not forget about his crisp jumping.
Having the stamina and jumping ability are essentially the only two things you need to win the Grand National, and based on Storyteller's recent showings, he has them both. Although there are definitely better and faster entries, The Storyteller is not to be ignored at this price.
Odds: 20.0
Farclas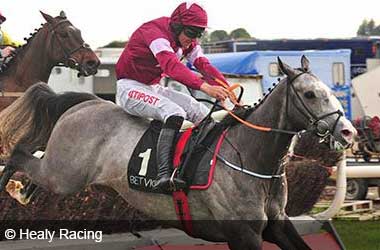 Farclas impressed with a second-place finish at the Paddy Power Chase at Cheltenham, which leads us to believe he might do more than well in the Grand National.
Adding to the Cheltenham podium finish, Denise Foster's Farclas also placed fourth at the Dublin Racing Festival, so he clearly doesn't mind racing on slightly bigger fields.
Even in testing, Farclas proved to be very competitive, granted the National is a completely different beast, so we should take those results with a grain of salt. Regardless, it will be interesting to see whether Farclas will be able to use his superior stamina to come out ahead.
Odds: 33.0
Longshot
The Hollow Ginge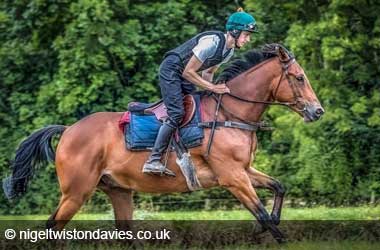 It's difficult to make a case for a horse that is priced as high as 100.0; however, the Grand National is no stranger to upset victories, and if there is one longshot bet that can surprise, it's The Hollow Ginge.
Looking back, his record is not exactly spectacular; however, we can't ignore his fourth-place finish at Newbury in November, when The Hollow Ginge finished in fourth, seven lengths behind Aye Right, which is definitely not a poor result.
Although a fourth-place finish won't help you make the headlines, The Hollow Ginge raced well that day despite being held in the back for most of the race.
That run does make you wonder how well The Hollow Ginge can perform if he would get the lead early since he definitely didn't seem like his tank was running out.
Odds: 100.0
Prediction
Cloth Cap does seem like the safest pick for this race, and while that might be the case, he is not worth a bet at the offered odds. We are far more confident in backing Minella Times, who has proven he can compete with the best and should have a legitimate chance to win.
The Storyteller is another horse that could be appealing to some at 20.0. He has proven his jumping quality before, and as long as he can also show that he has the needed stamina to race a +3 miler, this horse can be a serious threat. Last but not least, we have The Hollow Ginge, who we would place a smaller bet on in hopes for a big payout. Although he is arguably not as fast as the majority of the field, The Hollow Ginge has in our book flew under the radar for a while and should not be priced as high as he is for this race.