5 Popular Paysafecard Bingo Online Sites To Legally Deposit With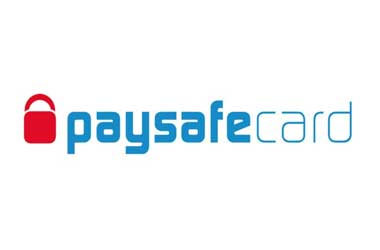 Bingo is an exciting game, whether you play it offline or online. You purchase your cards and wait with bated breath for your numbers to be drawn. Marking them off on your card, the excitement factor reaches an all time high once you fill a line or an entire card and you get to scream out "Bingo!" in excitement.
Before you reach the point of being able to play though, you need to deposit funds into your account. Bingo sites do tend to provide a decent enough range of payment methods for players to utilise, and sometimes, you can find the Paysafecard option on hand. This payment method has grown in popularity over the years for several reasons, and it's now usable at a good selection of bingo sites, too.
Furthermore, we know of the best Paysafecard bingo sites to join, so we'll be able to recommend locations for you to sign up to. They have this payment method on hand to utilise and a great range of bingo games, too.
A Brief History of Paysafecard
So, how did Paysafecard grow to become what it is today? Well, if you've never used or heard of the Paysafecard payment method before, then perhaps it will surprise you to realise that the brand has actually been around since 2000. It started out in Vienna, Austria at this time, but it didn't take long for it to expand across several other countries, including Germany, Slovenia, the United Kingdom and Spain.
The Paysafecard option was created as an alternative, more secure payment method to standard options like bank transfers and cards. It operates as a prepaid card that you simply buy at an outlet for cash money. The card itself has a 16-digit PIN on it, which is what you need to enter into the cashier page of your chosen online bingo site. Different prepaid card values can be bought, giving players the opportunity to deposit as much or as little as they like.
It was in August of 2011 that Paysafecard went on to acquire the Dutch prepaid competitor known as Wallie. However, two years later, the huge e-wallet brand Skrill went on to complete its own acquisition of Paysafecard before following up with the acquisition of the British Paysafe competitor known as Ukash.
From 2009 and on, Paysafecard has secured itself multiple awards from the Paybefore Awards, which focuses on prepaid electronic payment solutions. These have included accolades like the Best Non-US Prepaid Program in 2009 and the Best Online or Mobile Commerce Solution in 2016.
Using Your Paysafecard at a Bingo Site
If you do choose to deposit with a Paysafecard, then you'll find it to be one of the easiest payment methods to exist. As noted previously, you just need to buy one or more Paysafecards from a local outlet. And if you don't know where your nearest store for this is, you can enter your postcode into the Paysafecard website and it will locate one for you.
After receiving the card, you need to enter the amount that you would like to deposit at your chosen bingo site's cashier page. Select the Paysafecard as your preferred payment method and then the 16-digit PIN will need to be entered. After you confirm the transaction, the deposit will be made instantly, ensuring that you can start playing bingo straight away.
Bingo Legality in Your Country
Playing bingo online may hold quite the appeal, but it's important to know whether or not you're doing it in a legal jurisdiction. So, to find out more about this, we'll be informing you on where bingo gaming online is considered to be a legal activity.
Australia
Gambling laws that exist within Australia dictate that while residents can play the game and operators can provide it, these cannot be real-money options. Legally, the only type of bingo that can be participated in, is the free-to-play kind. Offshore bingo sites are also banned from being able to provide Australian residents with real-money games, although this hasn't stopped players from accessing such platforms.
United Kingdom
Bingo is one of the favourite games of the UK gambling market, and it has a truly liberalised presence there. Both offline bingo halls and online bingo sites are extremely popular and there's quite the abundance of both throughout the British Isles. As long as these establishments hold a gambling licence from the UK's Gambling Commission, everything remains completely legal to access. Offshore sites do also have the possibility of accepting UK players, although with such a vast number of sites available within the country, there's little need for citizens to access these.
Canada
Operators in Canada require a licence to be able to offer bingo to residents, and various in-country platforms do provide such. The province of Saskatchewan also allows residents to engage in bingo play, although this can only be set up for charitable purposes. Domestic bingo sites exist in locations like Nova Scotia, British Columbia, Manitoba and Quebec. Meanwhile, Canadians can also access external bingo sites if they so wish, without fear of any prosecution.
United States of America
In most states of America, bingo is only able to take place as a means of supporting charitable causes. If you take a look at the state of Nevada though for example, land-based bingo halls can also apply for licences. New Jersey provides legal online bingo too, although this remains as the only state with such on offer. While a few offshore bingo sites also welcome US players to their sites, there aren't many of these available. Citizens are not prosecuted for doing so, though.
New Zealand
As with Australia, New Zealand residents refer to bingo by its name of "housie". It's a legal activity to participate in there, as long as it's a land-based setup. The Gambling Act of New Zealand applies rules to different land-based bingo scenarios, too. When it comes to the online world of bingo though, this is prohibited. Operators do not have the ability to apply for a licence to provide such games. However, residents can still access foreign-based platforms to play bingo, which is not an illegal activity.
South Africa
The laws that are currently in action in South Africa state that online bingo is completely illegal. Land-based casinos can provide legal bingo games if they're fully licenced, but the online scene doesn't accept any. That being said, while it is an illegal activity to engage in, players will not be prosecuted for accessing offshore sites with such games on hand.
Europe
Bingo may be quite popular in the UK and Ireland, although this isn't the case across a lot of the remaining European countries. That being the case, bingo isn't found as frequently in locations such as France, Italy and Portugal, as it is in the UK. That being said, some sites do target themselves specifically at the European market in general, allowing gamers from all EU countries for example, to access whatever bingo games they offer.
To Finish Off
So, why wouldn't you use a Paysafecard to fund your chosen bingo site? If it's a legal activity in your country and you visit one of the recommended sites, then the Paysafecard is definitely a perfect option to go for – especially if you're a newcomer to either the game or online gaming in general. Now, there may be a bit of a drawback if you're a frequent gamer who prefers to deposit larger amounts of money. This is all thanks to the limits that are often imposed on Paysafecard deposits.
That being said, it does come with a great set of benefits that users can enjoy, including a greater deal of security and the ability to make instant transactions. Withdrawals may not frequently be available with the Paysafecard option, but one thing remains true – you'll always be able to use it to deposit at the bingo sites that we have recommended here.