12 Most Popular Ukash Bingo Sites To Legally Deposit With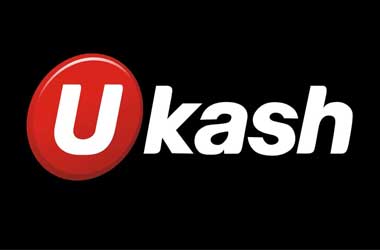 Online bingo is one of those games that comes with its own unique thrills. Potentially, you'll get the opportunity to win from a single line, two lines, full house or covering a specific pattern of numbers.
Really, with online bingo, the world is your oyster. Yet, what payment method do you use for funding your account? Some bingo sites have a range of depositing methods to utilise, while others have a small number of such.
Have you ever thought of adding funds to your account through Ukash, though? Well, if not, then we've got all of the information about this payment method for you right here. After reading through this, you may want to make use of it.
Plus, if you're wondering where to play bingo with a Ukash deposit, look no further. We've got some highly recommended platforms where online bingo is available in such circumstances. So, let's take a closer look.
Ukash from Day One
Being founded in the United Kingdom in 2005, Ukash quickly rose to prominence as one of the country's larger alternative payment methods. This was primarily due to the fact that it offered up a much more secure way of paying for things online.
It didn't long for Ukash to extend its reach to other countries, reaching out beyond the borders of the UK. As it grew, so did its use at online gambling sites, where bettors could use such to fund their accounts and begin placing wagers.
Throughout the years, it continued growing and by 2014, it launched its own Ukash Travel Money Prepaid Mastercard. This operated as a reloadable prepaid Mastercard, which could be opened in euros or US dollars. The funds on the card could then be used in any country, and anywhere a Mastercard payment was accepted.
The following year, the entire Ukash company was bought out by the large-name e-wallet Skrill. In 2014, this brand had acquired another prepaid voucher service in Paysafecard, too. Now possessing two prepaid card services, Skrill chose to merge them into one product, utilising the Paysafecard name for both. This meant that all customers who possessed Ukash cards would have to use them by 31 October 2015. After this time period, any remaining Ukash vouchers would be swapped for Paysafecards.
That being said, both brands pretty much operated in the same way, so users didn't have to get used to a new way of depositing. The main difference is that Paysafecards only have a 16-digit PIN code on them, while the Ukash vouchers featured a code of 19 digits.
Using the Ukash Vouchers
Before you're able to use the Paysafecard product, you need to purchase such. As with the Ukash vouchers before, Paysafecards need to be purchased from a point of sale. If you don't know where the nearest sales outlet is located, you can enter your postcode into the official Paysafecard website. This will then display all of your local sales outlets that stock the Paysafecard product.
After purchasing the prepaid card(s) – which come in various values between £10 and £175 – you can navigate to the online bingo site's cashier page. There, you need to select the Paysafecard payment method and enter the amount that you would like to deposit. Keep in mind that many sites do have a maximum limit that can be deposited by this payment method.
Once you have done this, you will be required to input the 16-digit code from the front of the card into the bingo site. The transaction will then take place straight away, giving you instant access to purchase bingo cards for your favourite games. Remember as well, you don't need to use all of the funds on the Paysafecard in one go. You can deduct smaller amounts from the overall prepaid total.
Can I Play Online Bingo from My Country?
Online bingo may be popular in some places and not so much in others. However, the question remains as to whether it's actually a legal activity in the online world where you are. Let's take a look at some of the laws relating to this in the world.
Canada
Bingo is a legal activity in Canada, in both the offline and online worlds. As long as the operator of such holds a relevant gambling licence, there's little to stop them from offering online bingo. In the province of Saskatchewan, games can only be played for charitable reasons, though. Residents of Canada are very much free to access domestic bingo sites and foreign-based platforms, too. Several provinces offer online bingo to Canadian citizens, including Prince Edward Island, Manitoba, Quebec and Nova Scotia.
United Kingdom
Bingo sites in the United Kingdom require a licence to legally operate there, which can be gained from the UK Gambling Commission. A bingo licence is something separate to a standard casino or sports betting licence. Yet, with this, they can provide gaming and advertise the services that they provide. A large number of online sites for bingo gameplay are available within the UK, and it exists as a very popular pastime for many people.
New Zealand
Bingo, going by the name of "housie" in New Zealand, is legal in terms of the land-based version of the game. Yet, online bingo remains as a prohibited activity in the country. There aren't any licences granted for online gambling activities, meaning that it is really considered to be an illegal activity on the whole. That being said, any citizen of the country has the option of visiting a foreign-based bingo site to indulge in such, which they are not prosecuted for.
South Africa
Any land-based casino that exists within South Africa does have the legal ability to provide bingo to visitors. However, online bingo is not something that is available, and it is deemed as being illegal within the country. While penalties have been set up for operators who are caught offering such online, individual players aren't really targeted with these. Therefore, citizens can visit offshore platforms and engage in bingo games, if they so wish.
Europe
Across the European continent, bingo isn't something that has much of a following online as other forms of gambling, such as sports betting or casino gaming. While certain countries, including both Italy and Ireland, do make up a large number of online bingo players, other locations have taken a firm stance against providing it.
Australia
The bingo scene in the land down under is regulated under the same Interactive Gaming Act that rules the rest of the gambling scene there. This dictates that real-money gaming is not something that is allowed, meaning that while bingo games can be played, they're only available in free-play mode. Should an Australian resident want to involve themselves in playing online bingo, they would need to seek out a foreign-based platform. However, there isn't any kind of prosecution for this.
United States of America
In the vast majority of US states, people can only participate in playing bingo if it's for charitable reasons. While some states do have land-based bingo halls, including Nevada, these do have to possess a specific licence to operate legally. New Jersey does provide legal online bingo, too, although there are so few of these within the US on the whole. That being the case, many US bingo enthusiasts are able to navigate to foreign-based sites and indulge in playing the game without risk of being prosecuted.
To Conclude
The Ukash payment method may not be available in its original form anymore, but the Paysafecard option works in exactly the same way and has enveloped a vast majority of users of Ukash. There are many great features of the Paysafecard option, including a highly secure deposit. It's also very simple to utilise and offers up an instant transaction.
Not only that, but unless there's a currency conversion taking place, Paysafecard transactions are completely free of charge to do. You buy the card with cash and then use that money for a free deposit. Simple as that.
It's important to know that in most cases, you won't be able to withdraw back through the same payment method. Most bingo sites won't cater to Paysafecard withdrawals, despite you being able to sign up for an online account which operates as a sort of fundable e-wallet. In this respect, you can deposit by Paysafecard, but you will have a withdrawal sent to you by bank wire transfer in most cases.