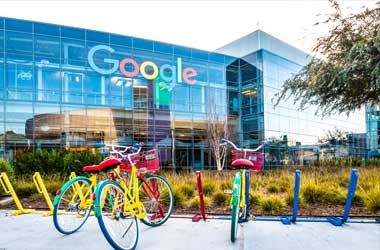 Canada's Binary Options Task Force and FBI is trying to convince Google to ban advertisements related to binary options, ICOs, and cryptocurrencies. The information was revealed by Jason Roy, a senior investigator at the Manitoba Securities Commission and chairman of Canada's Binary options Task Force.
Notably, Roy also disclosed that Binary options Task Force and FBI was behind Facebook's decision to ban advertisements related to binary options, cryptocurrencies, and ICOs.
Roy also stated that Facebook's decision was not merely due to organic consideration, but after months of pressure from the FBI and other regulatory agencies.
Roy said
"What happened is that Canada's Binary Options Task Force as well as the FBI explained to Facebook what the concerns were and that these types of ads are leading to people becoming victims."
Roy stated that they are now trying to convince Google to ban ads related to cryptocurrencies, ICOs, and binary options. Roy said.
"My hope is that Google will enact a similar policy, where they specifically name products like binary options, ICOs and cryptocurrencies,"
However, it seems Google is not budging to their talks. In an e-mailed statement, a Google spokeswoman said: "Google already has robust policies in place against misleading and misrepresentative ads, including cryptocurrency ads, and we actively enforce those policies."
Roy did accept that there are several legitimate ICOs. However, segregating the good ones and bad ones, according to him, is not easy. Roy believes that investors simply throw away money without assessing the quality of an ICO. So, in order to protect investors' interests, Binary Options Task Force and FBI have joined together to put an end to ads, which are basically responsible for the popularity of a cryptotoken in its initial stages.
As a technology giant, Google is well equipped to handle a naive industry, such as blockchain, which is expected to dominate all the sectors, mainly financial, in the years ahead.