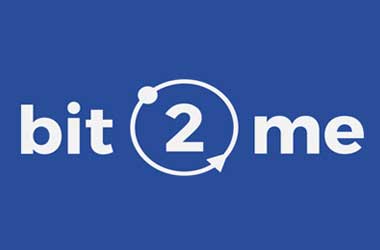 Spanish cryptocurrency exchange Bit2me has added support to Litecoin, in addition to Bitcoin (BTC), Bitcoin Cash (BCH), and Ethereum (ETH). The addition effectively paves way for mass adoption of Litecoin and other cryptocurrencies supported by Bit2me, which has a partnership with Tikebit, a provider of vouchers that can be redeemed for Bitcoin. Tikebit vouchers are sold at more than 11,000 retail locations in Spain.
Bit2me offers four ways for customers to acquire cryptocurrencies: Bank transfer, credit/debit card, Sofort (a platform connecting to over 150 banks in Spain, Germany, Austria, Belgium, Netherlands and Italy), and Tikebit. Depending on the volume of purchase, an investor can choose the appropriate facility.
Using bank transfer facility, an investor will be able to acquire €20,000 worth cryptocurrrencies. There is no transfer fee involved. LTC, BTC, ETH, and BCH will be delivered to wallets in 24 hrs.
For urgent requirements credit/debit card can be used. A 2% card fee will be levied. Additionally, a user can purchase only for €500 per day. Cryptocurrencies will be delivered in one hour.
With Sofort, an investor can receive cryptos instantly. However, there is a transaction fee of €5 and the maximum possible order can be only for €600. However, multiple transactions can be done in a day.
Tikebit is for entry level investors who wish to acquire cryptocurrencies for spending elsewhere or as an alternative small level investment. Tikebit vouchers can be bought in retail stores and can be redeemed for Bitcoin on the bit2me platform instantly using the unique-code based method.
Notably, Bit2me has set up numerous Bitcoin ATMs across Spain. Bit2me's Bitcoin ATM is an autonomous kiosk that allows dual way operations (buy and sell). It attracts cryptocurrency users to store. Bit2Me offers Bitcoin ATM both for sale and rent. A retailer offering Bitcoin ATM can program the fee as required. Bit2me currently charges €6,990 for a Bitcoin ATM, which offers the following features
• Dual way ATM
• Detailed information regarding transactions
• Paper wallet generation
• POS (Point-of-Sale facility)
• Multilanguage (French, English, Spanish….)
• Alerts
• Precision hardware which can be used during a power failure.
Bit2me also offers Android, iOS, and Chrome app. for smart phones. A Chrome browser extension is also offered. Additionally, the facility can be accessed through any web browser.