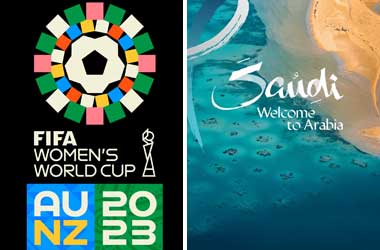 Summary
Visit Saudi was touted to be one of the main sponsors of the 2023 Women's World Cup
Multiple countries including hosts Australia were not in favour of the sponsorship
FIFA President confirms Visit Saudi will not serve as sponsor
The 2023 FIFA Women's World Cup is set to take place in Australia and New Zealand in July and August of this year, when a total of 32 teams will take part to see who will become the 2023 World Cup champions. The tournament is expected to bring in over 1 billion viewers and a number of top companies in the world are keen to secure sponsorship rights.
Australia Criticize Visit Saudi Proposed Sponsorship
There were rumours that 'Visit Saudi' which is the tourism arm for Saudi Arabia was going to be one of the main sponsors for the 2023 Women's World Cup. Saudi Arabia has focused heavily on global sports in the last couple of years, with a special emphasis on football.
Saudi Arabia signed Lionel Messi as one of their tourism ambassadors and one of their domestic football teams, Al Nassr who signed Cristiano Ronaldo. Visit Saudi was keen to secure sponsorship rights for the 2023 Women's World Cup but the move was criticized by multiple countries including hosts Australia.
Saudi Arabia has come under the scanner by human rights activists who have voiced serious concerns over the countries strict laws against homosexuality and oppression of women. Football Australia did not mince words and said that a partnership with Visit Saudi was disappointing as it was not in alignment with the overall vision of the tournament.
FIFA President Confirms No Deal With Visit Saudi
Gianni Infantino who was recently re-elected as FIFA president on 16 March confirmed that they had discussions with Visit Saudi but nothing materialized in the form of a contract for the 2023 Women's World Cup but kept the door open to a potential partnership in the future.
Infantino said he did not understand the negativity surrounding a potential partnership with Visit Saudi and the comments made by Football Australia.
In a statement, Infantino said
When it comes to Australia, they have trade with Saudi Arabia around $1.5-billion per year. This doesn't seem to be a problem? There is a double standard which I really do not understand. There is no issue, there is no contract, but of course we want to see how we can involve Saudi sponsors, and those from Qatar, in women's football generally.