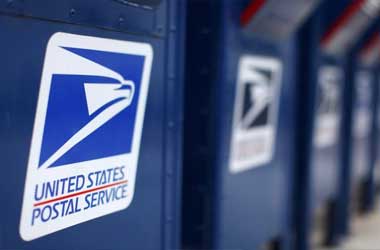 The US Postal Service is planning to use blockchain in order to build a more secure and efficient identification system. This is according to a patent titled "Methods and Systems For A Digital Trust Architecture," filed on March 22. The news has once again underlined the growing prominence and adoption of blockchain technology in all businesses.
According to the patent, the system will leverage blockchain, public and private identification keys, and email integrated into decentralized systems. The patent also refers to a blockchain component that "may be configured to receive records from the user and add the records to a blockchain."
The patent also explains that trust tools lack the ability to provide the desired level of security. Transaction tampering and insecure messaging are some of the issues faced by the current system.
The filing says
"as more of life's daily interactions move to online activities, it is apparent that the tools that provide trust to the users are lacking in their ability to adequately provide a desired level of security. Tools that have evolved from physical interactions, like face-to-face communication, and the ability to "go there" to resolve issues, are not possible in a digital environment."
The USPS system offers a solution to the problem through the establishment of a digital infrastructure that will provide a secure messaging and authenticating service. The patent filing states that even though email can be used as a form of digital signature, it has serious security limitations as it is based on centralized platforms.
The patent application states that there is a need for a multi-party, open-source system that offers a secure, trusted, and enforceable online environment. Only such a system will enable greater trust.
The patent application also underlines the use of a "special digital token," which will be used to create a record of the user in a blockchain. The patent states "The block chaining of a special digital token provides evidence that a specific transaction occurred, and specifically who was involved."
It is the first blockchain related patent filed by the US Postal Service. In 2016, USPS had suggested that it might create a cryptocurrency and a blockchain technology based application for supply chain management.