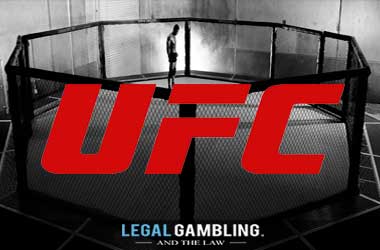 The Ultimate Fighting Championship (UFC) is currently eyeing May 9 as the date for its next event.
UFC President Dana White has been adamant from the start that the UFC will continue to put on fights even in the midst of the COVID-19 pandemic.
Dana White initially wanted to host an event at an Indian reservation at the Tachi Palace Casino Resort in California. The event was set to take place on April 18 but the UFC was forced to cancel after ESPN executives asked him to do so after facing pressure from state legislators.
This time around Dana White has decided to reveal the location for the May 9 fight card.
If successful, the UFC will be the first mainstream sports organization to host an event since the widespread shutdowns brought about by the COVID-19 pandemic.
According to White, the UFC is currently deep in talks trying to build their UFC 250 card for the prospective May 9 event.
UFC 250 was originally planned to take place in Rio de Janeiro, Brazil, on May 9. White has confirmed that it will not take place in Brazil due to the lockdown in Brazil but the card will still take place on May 9 at an undisclosed location. The UFC President has previously referred to buying an island and turning it into a "Fight Island" where the UFC would be able to host fights as they pleased.
White confirmed that these plans are not too far away from coming into realization but has refrained from providing any clue as to where it might be.
UFC 250 Will Feature Three Title Fights
With the UFC not having any fights for the last couple of months, it makes it easier for the promotion to put together a stacked fight card. Reports suggest that there could be as many as three title fights at UFC 250.
The three tile fights at UFC 250 will be the interim lightweight title bout between Tony Ferguson and Justin Gaethje, the bantamweight title bout between Dominick Cruz and Henry Cejudo, and a featherweight title bout between Felicia Spencer and Amanda Nunes. Cruz, Spencer, and Nunes have all accepted the fights publicly.
Some of the other exciting fights on the card include Francis Ngannou vs. Jairzinho Rozenstruik and Greg Hardy vs. YorganDe Castro.
Sources also state that a few other fights are under negotiation. One of them includes a welterweight bout between Anthony Pettis and Donald "Cowboy" Cerrone as both fighters have verbally agreed to the fight.