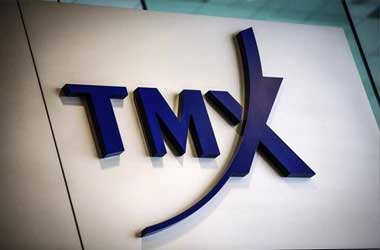 The TMX Group which runs the Toronto Stock Exchange (TSE) recently announced that they will be entering the cryptocurrency market. This will be done via the launch of a brokerage cryptocurrency platform. TMX will move forward with the launch via its subsidiary known as Shorcan Digital Currency Network and the firm will focus their attention on both BTC and ETH.
This brokerage will be made available in partnership with Paycase Financial Corp. Paycase is a fintech startup that focuses on decentralized financial services and already runs a mobile-based remittance platform.
In a statement, Joseph Weinberg, Paycase CEO, says
As the first ever public crypto brokerage desk by an exchange, this deal represents the true institutionalization of cryptocurrencies as an asset class
TSE Looking To Bridge Gap Between Crypto And Fiat
Weinberg further describes this project as a way to bridge the gap between cryptocurrency markets and the traditional financial markets. The move is also very much in line with the TMX's digital strategy. John Lee, the Managing Director of Enterprise Innovation & Product Development for TMX said the company is always on the lookout for ways to serve both its traditional and non-traditional clients and this was a great opportunity to do so.
TMX hopes that Shorcan DCN will allow the company to connect with the cryptocurrencyspace. Shorcan will open its doors in the second quarter of this year. The brokerage will use benchmarks based from the world's top crypto exchanges. The goal of the brokerage is to reach 2 to 5 percent of the global 'over the counter' market for cryptocurrencies. This is estimated to be around $4 to 9 billion worth of cryptocurrency transactions. Fiat currency transactions will be handled by one of Canada's biggest banks, the Bank of Montreal.
TMX Continuing Expansion Into Crypto Markets
The TMX Group which is headquartered in Toronto mainly works in the cash and derivative markets. It also has clearinghouses for multiple asset classes, mostly through its many branches and subsidiaries spread across North America. Besides the Toronto Stock Exchange, it also has control of the Canadian Depository for Securities, Montréal Exchange and the Canadian Derivatives Clearing Corporation. Companies under the TMX group provide a whole range of financial services as well as listing the current market.
This launch of a crypto brokerage follows the announcement in February when the Canadian Stock Exchange announced that it planned to launch its own blockchain platform. This would also allow for clearing sales of tokens qualified as securities.