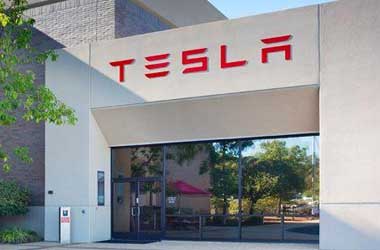 American electronic car company manufacturer Tesla Inc. recently reported that they were a victim of cryptocurrency-mining malware.
The company confirmed that one of their Amazon Cloud accounts was hacked and was used to run a cryptocurrency-mining malware.
Cybersecurity team RedLock discovered the breach and stated that the attack made on Tesla was initiated because the administration console was not password protected. Tesla stated that they immediately addressed and fixed the breach in a matter of hours.
According to the report, Tesla's kubernete console was also a target of the attack.
A Kubernete is an open source package used by companies to deploy and manage large numbers of cloud-based applications and resources. RedLock has also gone on to claim that the attack on Tesla has now been contained and that they will be working with Tesla to prevent something like this from happening again.
CNBC
Tesla also announced that they have long maintained a bug bounty program to any programmer that could find a vulnerable weak spot in the company's virtual defenses. Tesla confirmed that the breach in security did not compromise or in any way effect their customer information and vehicle safety standards. The only impact was to the systems that were used to test vehicles. The hacking was carried out in order to mine cryptocurrencies.
In a statement, Tesla said
The impact seems to be limited to internally-used engineering test cars only, and our initial investigation found no indication that customer privacy or vehicle safety or security was compromised in any way
Crypto Mining on the rise?
Cryptocurrency mining can be best described as when a hacker would place an underlying program into a computer to mine cryptocurrency. The biggest problem when a computer is hacked to mine cryptocurrency is that it will often overwork the computers central processing unit (CPU) which is basically the brain of the computer. In some cases, cryptojacking completely overworks the CPU that it ends up slowing down and eventually coming to a halt.
The most peculiar thing with the Tesla hacking is that security experts are still unsure which cryptocurrency was actually being mined by the hackers. The attack on Tesla is the latest attack on high profile companies in the past few months. British insurer Aviva as well as Dutch SIM-Maker Gemalto have both reported attacks. RedLock Chief Technology Officer (CTO) Gaurav Kumar states that businesses should do a better job to make sure that their cloud environments are free of suspicious activities.