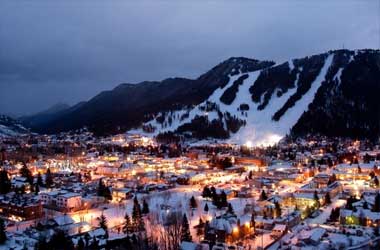 The Wyoming Gaming Commission (WGC) gave approval for DraftKings and BetMGM to go live in the state last week and the two operators wasted no time in launching their sports betting operations.
This quick launch was possible because both were well-prepared for their launch and had their sites ready accept player bets in a matter of hours.
Wyoming was pushing hard to get its sports betting market up and running before the NFL season starts on September 9. The WGC will be happy with the result as DraftKings and BetMGM are two of the most popular betting platforms in the country.
BetMGM was very excited to be one of the first sports betting operators to be in the state. BetMGM CEO Adam Greenblatt said their launch in Wyoming was part of their planned westward expansion.
DraftKings President Matt Kalish says that the company was thrilled to have a presence in the state and announced that the sportsbook was already running several special offerings to encourage new player registrations and bets. Their main promo offerings include two "Double Your Money" opportunities for bettors.
DraftKings and BetMGM are happy to be among the first operators to go live as it gives them a big edge of the rest of the competition that will have to play catch up. By entering the market first, these two betting operators will be able to capture as much market share as possible before other licensed betting operators make their entrance into the Wyoming sports betting market.
More Operators To Enter Wyoming Soon
The WGC is expecting sports betting applications from a number of top sportsbooks including FanDuel, PointsBet, Penn National Gaming/Barstool Sportsbook, and SuperBook Sports. Operators who want a sports betting license in Wyoming will have to pay the initial $100,000 licensing fee that lasts for five years. After that, operators simply need to renew their license by paying the annual $50,000 fee. Wyoming will impose a 10 percent gaming tax on gross gaming revenue.
A number of other states have also been pushing hard to get their sports betting markets up and running before the NFL season. Arizona is moving closer towards launch date while South Dakota is planning to launch their sports betting market next week. Iowa, Michigan, Tennessee, and Colorado won't be able to launch their sports betting markets before Sep 9 but will look to have sports betting up and running before the end of 2021.