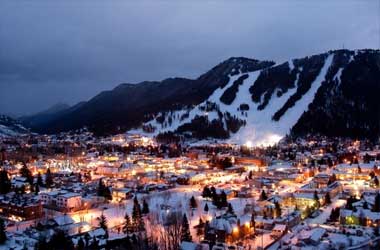 Wyoming was very keen to get its sports betting market up and running before the start of the 2021 NFL season.
The NFL season will start on September 9 and it looks like Wyoming will be able to meet this goal after the Wyoming Gaming Commission (WGC) approved betting regulations on 02 August.
Wyoming was the first state to legalize sports betting in 2021 House Bill 133 was given the green light in April by Gov. Mark Gordon.
The WGC has been working hard behind the scenes to put together betting regulations and issue betting licenses.
The regulations will allow licensed betting operators in the state to only offer mobile betting services and no retail betting.
The WGC approved a set of normal betting regulations and emergency betting regulations. Charles Moore who serves as the executive director of the WGC said that the regular and emergency betting rules are almost identical and that the emergency regulations will only be valid for 120 days from market launch. Once the 120 day period is finished, the emergency regulations will not be valid.
Wyoming will issue a minimum of 5 betting licenses while there is no cap on the number of betting licenses that can be approved. The WGC has made some bold decisions with its betting regulations and one of them is the approval of accepting crypto payments. In doing so, Wyoming now becomes the first state in the country to authorize crypto payments for sports betting transactions.
Other states will be keeping a close watch on Wyoming to see how it handles crypto betting payments. One reason why other states have been hesitant to accept crypto payments at their sportsbooks is because it is very difficult to trace the source of funds when it comes to crypto.
South Dakota Also Ready For Sports Betting
South Dakota has also confirmed that they are preparing to launch their sports betting market before the 2021 NFL season begins. South Dakota has taken a difference approach when compared to Wyoming as South Dakota did not approve mobile betting in its sports betting bill and will only allow for retail bets.
South Dakota voters supported sports betting during a vote last fall. State legislators had to work out gaming regulations and finally got everything approved on 02 August. The goal is for sports betting to be live when the Tampa Bay Buccaneers play the Dallas Cowboys on Sep 9.