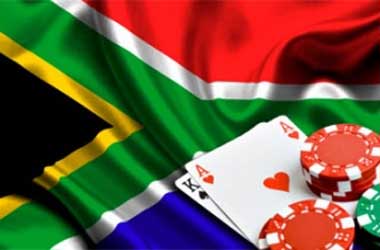 South Africa's National Gambling Board (NGB) affirmed that the increasingly popular local iGaming industry remains illegal, with offenders set to face severe fines.
Due to South Africa's recent legalization of online sports bets, many local punters are taken in by illegal online casinos that prey on their ignorance of the law.
The NGB clarified that no other form of online gambling is allowed in South Africa other than online sports betting. The NGB also noted that they will be pursuing all gambling operators who offer non-sports betting iGaming products to locals.
To prevent legal trouble, the NGB recommends all South Africans to be aware of the law prohibiting online casinos and games of chance.
The penalty for being caught engaging in gambling related illegal activities is a whopping R10 million (£470,000), or jail time of up to ten years. All seized winnings will be forfeited to authorities.
NGA Still in Effect
The NGB identifies section 11 of the National Gambling Act (NGA) as a key piece of language regarding the status of iGaming in South Africa. Section 11 states that
a person must not engage in or make available an interactive game except as authorized in terms of this Act or any other national law.
Section 11 would have been covered by the National Gambling Amendment Act (NGAA) of 2008, which was passed by South Africa's president in July 2008. One key stipulation in the NGAA is that it can only take effect once it is published in the Government Gazette.
The NGB maintains that since the NGAA has so far remained unpublished in the Government Gazette, it has no effect on the NGA's restrictions on iGaming. The NGB stated that the NGA takes precedence over the NGAA in handling disputes related to the status of gambling in South Africa, until the NGAA is finally published in the Government Gazette.
Some instances of "interactive gambling", as specified in the NGA, are playing casino-style games through a mobile device, and server-based gambling inside non-casino environments such as internet cafes.
Casino games are legal in South Africa but are limited to brick and mortar casinos. Without a valid gambling license from a provincial licensing authority, any venue that offers gambling directly or indirectly will be treated as illegal by the NGB.
The NGB has confirmed that they will be enforcing the gambling rules dictated by the NGA, and warned violators that ignorance of the law will not serve as an excuse.