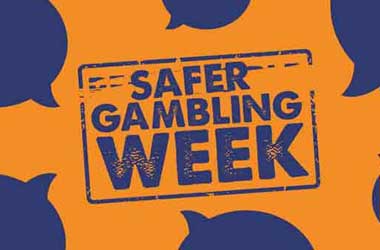 Summary
Safer Gambling Week will end in the UK on Oct 23
Anti-gambling opponents have called it a cringe campaign
BGC Chief has criticized anti-gambling opponents for belittling safer gambling
The Betting and Gaming Council (BGC) which is a licensed industry body that represents the interests of gaming and betting operators in the UK is a big supporter of Safer Gambling Week, a campaign that was earlier known as Responsible Gambling Week.
Safer Gambling Week takes place every year in the UK where industry stakeholders focus heavily on promoting safer gambling measures in an effort to curb gambling addiction and educate players across the country on the measures and preventions they can take to deal with problem gambling. Safer Gambling Week started on Oct 17 and will end on Oct 23, 2022.
Anti-Gambling Campaigners Label It A "Cringe Campaign"
Licensed operators in the UK and the BGC promote Safer Gambling Week every year and collaborate to form significant initiatives to promote responsible gambling and fund gambling research.
However, anti-gambling campaigners in the UK are not buying the Safer Gambling Week campaign as they have come down harsh on Safer Gambling Week, labelling it as a cringe campaign designed by the industry to hide the destruction that gambling addiction is causing throughout the country.
Gambling With Lives, Strategy Director Will Prochaska published an article recently on politicshome.com where he warned MPs to ignore the promotions and claims of Safer Gambling Week. Prochaska said the strategy of Safer Gambling Week was to shift the blame of gambling addiction from licensed operators to customers.
BGC Chief Hits Out At Cringe Campaign Remarks
BGC CEO Michael Dugher has responded to those remarks and said that it was a low blow for anti-gambling opponents to mock Safer Gambling Week. Dugher said that there was nothing wrong in encouraging players to gamble responsible, set betting limits on the amount of time and money they spend.
Dugher said it was not right to criticize the efforts stakeholders were taking to protect players and make them more aware of gambling harm.
He also cited recent data published by the UK Gambling Commission (UKGC) which showed gambling addiction rates had dropped significantly from 0.4 to 0.2 which clearly showed that the efforts they were making to stop gambling addiction was working. Dugher ended by saying the key aim of anti-gambling opponents was to ban gambling completely in the UK.