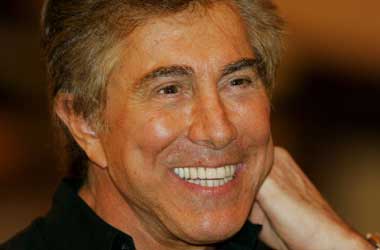 Electronics For Imaging (EFI) is one of the leading IT companies that specialize in transforming analog to digital imaging and releasing innovative products that enable their customers to deliver quality experiences.
The company is known for hosting an annual user's conference called 'EFI Connect' which is one of the biggest group events in the printing industry.
The 2016 EFI Connect is scheduled to take place between the 19th – 22nd January at the Wynn in Las Vegas, Nevada and EFI has confirmed Wynn Resorts chairman and billionaire Steve Wynn will give the keynote on the first day of the conference. Wynn has a reputation for being one of the key individuals who helped transform Las Vegas by launching some of the most well known hotel and casino resorts on the strip. Since then Wynn Resorts has also expanded into Macau and is also expected to build a mega-casino resort in Everett, Massachusetts.
Steve Wynn was inducted in 2006 into the Hall of Fame for the American Gaming Association and Forbes has named Wynn in its list of "25 Captains of Capitalism" that include the likes of Bill Gates, Michael Dell, Steve Jobs and Warren Buffet. He was also ranked 17th on Harvard Business Review's list of the top "100 Best-Performing CEOs in the World."
In a statement, Guy Gecht, CEO, EFI said
Next year will be the 10th anniversary of EFI hosting Connect at Wynn, Las Vegas, and there are very good reasons we continue to choose this exceptional venue. Wynn, Las Vegas is emblematic of Steve Wynn's devotion to excellence and his ability to exceed customer expectations—two things EFI always strives to offer to our own customers. I am sure Connect attendees will benefit from hearing his story first-hand to learn what this thought leader and legendary entrepreneur has done to drive ongoing success while addressing significant challenges and opportunities in the course of his career.
Wynn Resorts Las Vegas has hosted the EFI Connect conference for the last decade and Steve Wynn stated that he was happy to do the keynote at the 2016 conference as EFI focused on helping small, medium and family owned businesses to succeed and that it would be a great platform for him to give back and share his knowledge with these entrepreneurs. The fact that Steve Wynn will keynote the EFI Connect conference will help EFI to promote the event and bring in a bigger audience.