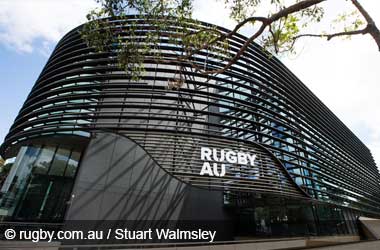 Rugby Australia revealed earlier this week that they lost at least $9.4 million in 2019. This loss is preliminary and will still have to be confirmed by independent auditors.
Executives confirmed that a legal settlement with Israel Folau last year is one of the key reasons for the massive deficit faced by the league, which has now led to fears about its future for the rest of the year.
During the Annual General Meeting, Rugby Australia was unable to disclose its final financial results for 2019, stating they are waiting for an independent financial audit to conclude before releasing full info.
Raelene Castle, Rugby Australia's chief executive is allegedly going to take a 50 percent pay cut as part of the league-wide cutbacks as part of their effort to regain financial stability. The rest of Rugby Australia's executive team will also be taking a 30 percent pay cut—a rate that will be assessed each month.
Rugby.com.au
Emergency survival grants will be awarded to all four Super Rugby teams, but the packages are expected to guarantee just three months of survival. Rugby Australia's future is now currently in jeopardy, as they scramble to regain their financial footing after a series of bad breaks—some partly due to bad luck, and some to bad decisions.
The Super Rugby season is now shut down due to the quarantine and lockdown measures prompted by the COVID-19 pandemic. Rugby Australia also sustained massive revenue losses when they had to pull out of negotiation for TV rights due to the pandemic — Foxtel has also been reported to be planning a full exit from the game.
The drawn-out controversial legal battle with Israel Folau also led to a spike in Rugby Australia's operating costs of up to $6.6 million.
McLean Hints at More Cuts in the Future
Paul McLean, the Chairman of Rugby Australia, has already hinted that more cost-cutting measures will have to take place for the league to remain viable as a business. However, McLean has also admitted that their future is uncertain, despite the rash of measures intended to save the league.
As the COVID-19 pandemic rages on, no one knows when business can resume as normal—cost-cutting measures can definitely lead to more time, but the league will inevitably lose financial viability if they cannot broadcast any games.
Three new board members are set to join Rugby Australia's team in their struggle to establish the league's future in an uncertain sporting world. These new members are: Brett Godfrey, Daniel Herbert and Peter Wiggs.