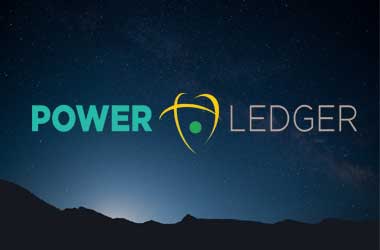 Melbourne residents would soon be able to buy and sell renewable power through the blockchain platform created by Power Ledger (POWR) and Greenwood solutions. The goal of the project is to supply clean renewable energy, in addition to creating awareness among users about the benefit of renewable energy.
Greenwood Solutions will install solar panels and use Power Ledger's platform to distribute solar energy in an efficient manner. In Southern Australia, Tesla is setting up a solar farm by installing solar panel on 50,000 homes for no charge. However, in the case of Greenwood Solutions, the Power Ledger's platform will enable people to sell the surplus power to their neighbors cheaply on the blockchain network.
Greenwood Solutions Director, Eddie Greco, said
The current model of how people buy and sell electricity is outdated and cumbersome. Being able to experience our customers first hand frustration on the complexity of electrical billing, quickly made us realise that change was needed.
David Fulton, Greenwood Solutions Project Engineer, added
The lagging effect of our energy infrastructure when compared to other sectors, especially telecommunications, has puzzled me for many years.
Regarding the agreement with Power Ledger, Fulton said
After reading the Power Ledger white paper I was pleased to see I wasn't alone and that an Australian company had a world class solution. After meeting with Power Ledger at their headquarters in Perth earlier this year, working together seemed like the next logical step.
About Power Ledger (POWR)
After months of research and planning, Power Ledger Pty Ltd (Power Ledger) was officially formed in May 2016 to address three of the major challenges facing the energy system globally:
Finding a way to include individuals in high-density housing in the booming distributed energy economy
Re-inventing electricity networks to provide an incentive for the connection of DER
Mitigating the risk of stranding multiple billions of dollars in valuable network assets
The Power Ledger Platform (Platform) is a trustless, transparent and interoperable energy trading platform that supports an ever-expanding suite of energy applications, with an exchangeable frictionless energy trading token, Sparkz.
Power Ledger Platform
The Power Ledger Platform is the Ecosystem that enables interoperability between diverse market management/pricing mechanisms and units of electricity (kWh) by way of pre-purchased tokens. The Power Ledger Platform provides a transparent governance framework that allows the Ecosystem to seamlessly interface with energy markets around the globe, bringing innovation and a wide range of network benefits to consumers.
Dual Token System
The market flexibility of the Ecosystem is facilitated by deployment of a dual token Ecosystem (POWR and Sparkz) operating throughout its two blockchain layers. POWR tokens are the frictionless blockchain tokens that allow Application Hosts and Participants access to and use of the Platform (like a limited software licensing permission). Sparkz tokens are issued against escrowed POWR tokens, via a Smart Bond, and used by the Application Host to onboard its customers.
POWR tokens are required to generate Sparkz. Sparkz are a local market level token and are priced for the exchange market they are deployed in, e.g. In Australia 1 Sparkz = 1 cent AUD. They allow for frictionless transacting throughout the FuseBox applications.
Power Ledger has successfully separated the crypto-nature of the blockchain from a fiat-currency based financial exchange, satisfying regulated banking institutions to the point where we are now supporting P2P energy exchange between individuals connected via regulated networks using local fiat currencies.
The Power Ledger Token (POWR) is the fuel of the Power Ledger Ecosystem with bespoke private trading applications creating Sparkz in exchange for POWRs. Sparkz are currently purchased and redeemed using fiat currencies with individual trading platforms hosting closed-loop exchanges for energy and Sparkz.
Consensus
To minimize the energy consumed by any proof-of-work algorithm. For this reason, a hybrid public and consortium blockchain approach has been selected. POWR tokens on the public Ethereum blockchain and a fee-less Ethereum blockchain handle the high transaction volume of P2P energy Trading. In due course, the developers are planning to transition entirely to a public proof-of-stake blockchain.
Power Ledger Platform Applications
The Power Ledger Ecosystem supports a growing number of energy trading applications. The key classes of Platform Applications developed by Power Ledger are listed below, with some already operational, and others in advanced conceptual design or in development.
P2P TRADING – gives retailers the ability to empower consumers (or in an unregulated environment, the consumers themselves) to simply trade electricity with one another and receive payment in real-time from an automated and trustless reconciliation and settlement system.
NEO RETAILER – enables smart demand and supply management, along with almost instantaneous remuneration and payment settlements while managing consumer exposure to the risk of non-supply.
MICROGRID / EMBEDDED NETWORK OPERATOR / STRATA – enables electricity metering, big data acquisition, rapid micro-transactions, and grid management at an unprecedented granular scale. Trading in embedded networks breaks the nexus between generation ownership and energy consumption, meaning value can be derived from an investment in DER even if the investor is absent or doesn't consume all the energy they generate.
WHOLESALE MARKET SETTLEMENT – offers rapid low-cost and transparent dispatch optimization and management, data aggregation, reconciliation, and settlement for wholesale energy marketplaces.
AUTONOMOUS ASSET (AA) MANAGEMENT – allows for shared ownership of renewable energy assets and (2) trading renewable asset ownership. The AA is able to buy and sell its own electricity and distribute its income to assigned wallet addresses
DISTRIBUTED MARKET MANAGEMENT – provides optimized metering data, the collection of big data, right to access and dispatch of assets, rapid transaction settlement, network load balancing, frequency management, demand side response, and demand side and load management. The optimization of network assets is made viable by the near real-time remuneration of asset owners.
ELECTRIC VEHICLES – facilitates real time metering data (interfacing with the Open Charge Point Protocol (OCPP), collection of data, user identification and rapid transaction settlement.
POWER PORT – virtual pipeline and roadside assistance type assets may be automated via the platform, such as EVs, and can provide a mobile storage discharge facility maintaining energy supplies to predominantly self-sufficient energy consumers.
CARBON TRADING – offers smart contracts for carbon traders to assure digital transactions across organizations: credibility of asset using immutable distributed ledger technology; and transparency and auditability. It supports reporting and surrendering of carbon credits or certificates to regulatory authorities.
TRANSMISSION EXCHANGE – can provide real time metering data, collection of big data, right to access and dispatch assets, rapid transaction settlement, and network load balancing, responding to non-stationary energy.