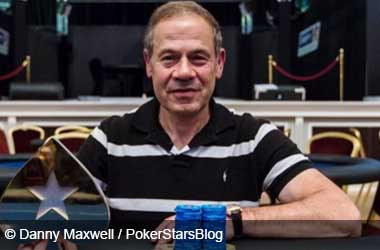 After spending nearly nine years avoiding US law enforcement, PokerStars founder Isai Scheinberg finally decided to face multiple charges against him arising from what is referred to in the online poker world as "Black Friday".
Scheinberg, along with other online poker executives, was charged with money laundering, illegal gambling, and bank fraud back in 2011 after the US government launched a massive crackdown on online gambling operators illegally operating within the country's borders.
PokerStars, alongside the now defunct sites Full Tilt Poker and Absolute Poker were ordered to terminate their operations in the country and repay their players. The crackdown led to the ultimate demise of Full Tilt Poker which failed to repay $330 million in player deposits.
The company's founders, Howard Lederer, Ray Bitar, and high-profile poker pro Chris "Jesus" Ferguson, were allegedly involved in a Ponzi scheme, using players' money for their own benefit.
PokerStars meanwhile managed to immediately issue $150 million in compensation to its US players. While the other indicted individuals pleaded guilty, Scheinberg denied the accusations and maintained that poker was a game of skill, could not be classified as gambling and therefore did not violate the Unlawful Internet Gambling Enforcement Act of 2006 (UIGEA).
Scheinberg however cooperated with the US government to come up with a civil lawsuit settlement which allowed PokerStars to acquire Full Tilt for $731 million and repay players. Scheinberg then quit his management position at PokerStars, as his son Mark took over. The company was later sold to The Stars Group as part of a $4.9 billion deal, paving the way for PokerStars' partial return to the US poker market. It currently serves poker players in New Jersey and Pennsylvania.
Scheinberg Released on $1 Million Bail
For almost a decade, Scheinberg maintained his innocence and stayed outside US borders, but a few months ago, he became the subject of extradition proceedings between US and Swiss authorities. The negotiations eventually led to Scheinberg voluntarily travelling to US to face the charges.
The 73-year-old arrived in New York on January 17 and was taken into custody by federal agents. He appeared before a hearing in a federal court in Manhattan during which he pleaded not guilty to all three charges. He was released after posting a $1 million bail. Scheinberg is expected to stay within New York and Washington DC as further negotiations take place.