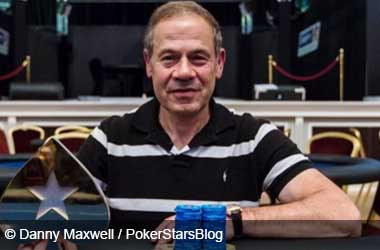 PokerStars founder Isai Scheinberg has now pleaded guilty to illegal gambling charges, almost 10 years after the US federal government ordered the shutdown of three major online poker sites operating in the country for violating the Unlawful Internet Gaming Enforcement Act of 2006 (UIGEA).
On April 15, 2011, or what is widely known as "Black Friday", the DOJ issued an indictment against the top executives of the three biggest US-facing online poker sites – Absolute Poker, Full Tilt Poker and PokerStars.
As part of the massive crackdown, the domain names and funds of all online poker rooms that breached the UIGEA were seized.
A multi-million civil complaint was also lodged against the individuals in question, causing the companies to immediately stop serving US customers.
Black Friday led to the ultimate demise of Absolute Poker and Full Tilt Poker, and both companies failed to repay affected players. But PokerStars was able to reach a settlement with the government and acquired Full Tilt Poker's assets. PokerStars agreed to payback Full Tilt players, amounting to $184 million.
As part of the deal, Scheinberg gave up his position in the company and ended up selling PokerStars to David Baazov and Amaya Gaming Group (now known as The Stars Group Inc) for $4.9 billion.
Black Friday Saga Ends
The accused executives one by one faced the charges and pleaded guilty, except Scheinberg who had been at large for several years, before being arrested in Switzerland in 2019. He eventually surrendered to US authorities in January of this year and initially pleaded not guilty to the charges. He was released on $1 million bail and agreed to surrender his passport, with his movements also restricted.
Now that the 73-year-old has already issued a guilty plea, he will face up to five years in prison, though it is highly likely that he will serve less than that, considering the previous short sentences given to the other defendants.
Scheinberg admitted to one count of running an illegal gambling business, with the other charges now dropped, according to his representative. The representative went on to say that Scheinberg is now ready to move on and put this saga behind him.
Scheinberg will be sentenced before US District Judge Lewis A. Kaplan. No official sentencing date has been announced yet. This latest development puts to rest the Black Friday saga, and opens up a new chapter for online poker in the US.