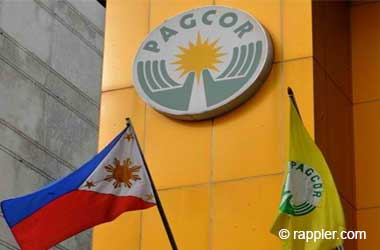 Summary:
PAGCOR said anyone caught participating in illegal online gambling activities will face legal action
The agency issued the warning as illegal online gambling continues to spread throughout the country
PAGCOR continues to defend the POGO industry despite calls for it to be shut down
With illegal online gambling becoming rampant in the Philippines, the country's gaming regulator has warned the public that participating in such activity will have legal consequences.
Illegal online betting operations are spreading rapidly across the Philippines, and the people running these businesses may have links to criminal groups.
Unauthorized Gaming Sites Unsafe for Players
The Philippine Amusement and Gaming Corporation (PAGCOR) has advised the public not to patronize the services offered by unauthorized gaming sites to avoid legal action. The agency also warned that engaging with illegal online gaming operators could put players at risk of being exploited by criminals.
The Philippines allows online betting via licensed platforms, but illegal sites, which don't have sufficient player safeguards in place, continue to attract customers. Advocating for responsible gaming, PAGCOR reminded players to engage only with legitimate online gaming sites which are listed on its website.
Meanwhile, as PAGCOR makes its stance clear on illegal online betting sites, it continues to defend the Philippine Offshore Gaming Operators (POGOs) despite allegations of criminality hounding the sector.
There have been calls to ban offshore gambling firms because of their links to crime, with one senator saying the industry must be dismantled within this year.
PAGCOR said POGOs make huge contributions to the economy by generating billions in revenue each year, but for Senator Sherwin Gatchalian, these firms are not making any significant economic contributions. The senator said POGOs are a threat to national security and are only exerting "growing criminal influence" on the country's law enforcement agencies.
Gatchalian, who chairs the Senate Ways and Means Committee which conducted an inquiry into POGOs, released a report in March recommending the shutdown of offshore gambling firms in three months.
PAGCOR Committed to Upholding Integrity of PH Gaming Industry
Amid growing calls for the termination of POGO operations, PAGCOR said it remains committed to upholding the integrity of the Philippine gaming industry, including offshore gaming. It also reassured the public that it will not hesitate to punish licensees found to be violating the rules.
PAGCOR recently ended its contract with Global ComRCI, a third-party auditor responsible for auditing POGOs, for committing unlawful acts. PAGCO has confirmed that all revenues generated from licensed gaming will help with the central government's efforts to improve the country.
The POGO industry started to flourish during the term of former PAGCOR Chair Andrea Domingo. The gaming authority projects the offshore gaming sector to generate PHP10 billion ($176.3 million) by 2027.