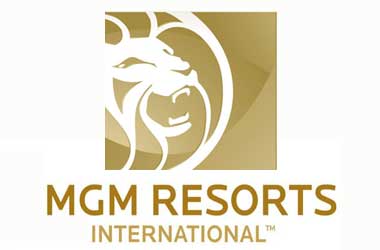 MGM Resorts International has filed a fresh lawsuit as a part of its ongoing battle against the state of Connecticut as it looks to stop a proposal to build a third casino in Connecticut. The third casino will most likely be located close to the $950 million MGM Springfield facility and MGM Resorts is concerned that the Connecticut casino will eat into the profits of its Springfield casino.
MGM Resorts has already filed a case against the state of Connecticut and has now decided to file a new case against the Connecticut Airport Authority. The lawsuit charges the Airport Authority of acting against government regulations for public agencies citing its practice of shifting all discussions relating to its bid to bring the casino to Bradley International Airport in its monthly meetings into executive sessions. Such a move removes the discussion from public domain.
Protesting against this practice, MGM decided to file a lawsuit with the State Freedom of Information Commission stating that the right-to- know rules don't allow for such concealment.
In a statement Bernard Kavaler, a spokesman for MGM in Connecticut said,
Secret meetings behind closed doors usually lead to bad outcomes. Transparency and accountability should be rock-solid core values for a public agency, and the public's right to know should come first.

Significant and substantial questions about the costs and impacts of a commercial casino on the town, region and local taxpayers deserve full and complete answers, sooner rather than later.
MGM has been strongly opposed to the proposal put forth by two Native American tribes in Connecticut to build a third casino. The tribes operating Foxwoods and Mohegan Sun casinos have joined forces to build another casino in the state in order to counter competition from the Springfield casino. They have said that they estimate a loss of almost 9,000 jobs and revenue up to $100 million for Connecticut. The tribes are yet to decide on a location although they have identified three probable towns which are East Hartford, Hartford and Windsor Locks.
MGM has additionally filed a lawsuit with the state commission against the airport authority for not releasing the documents relating to its bid. Defending the practice, Kevin A. Dillon, the airport authority's executive director said that it was moving discussions to executive session in order to ensure it is not placed in a disadvantageous position as it was competing against competitors who were not subject to the same laws.