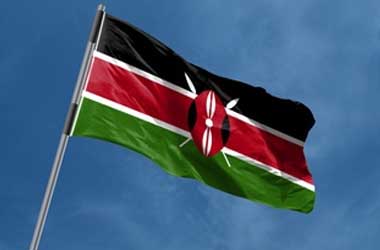 Uncertainty has reared its head again in the Kenyan gambling tax setup as a local judge has decided that it is illegal for gambling operators to collect taxes from any winnings.
Senior Resident Magistrate Dennis Kivuti of the Millimani Commercial Courts issued a ruling earlier this month prohibiting SportsPesa Ltd, a local operator handling sports betting, from withholding the Kenyan government present tax on gambling winnings currently set at 20 percent.
The tax amount was imposed on the winnings of Benson Irugu.
Mr. Irugu had protested the imposition of said tax and had filed a 2014 civil suit against SportsPesa Ltd with the trading name of Pevans East Africa.
The Kenya Revenue Authority (KRA) filed an appeal to counter to Mr. Irugu's lawsuit and a ruling on the matter was made earlier this week.
On April 23, the Judge denied the appeal filed by the KRA which prevented them from collecting any taxes on winnings. The judgment causes a lot of confusion and also significantly impacts the revenues of the KRA.
The country's Income Tax Act sections 2, 10, 34, and 35 covered these taxes and authorized the KRA to proceed with the collection. However, the judge's ruling prevents the KRA from collecting these winnings and will limit their revenues by $26.7 million which is used for the development of multiple national projects including the country's universal healthcare program.
Confusion On Gambling Tax Implementation
This latest event underscored the difficulties in the implementation of said gambling tax which was imposed years ago. One great example of this was the tax bill that the KRA presented to SportsPesa Ltd covering the period of 2015-16 for close to $100 million.
SportsPesa Ltd did not pay that amount as the company said due to the court order it did not collect any taxes on winnings and hence could not remit the amount to the KRA. This argument was not accepted by the KRA who insisted that the court order only covered the taxes for Mr. Irungu's gambling winnings.
Another source of frustration for the country's gambling operators was the Kenyan government's constant changes in the tax rate imposed. A dramatic increase rolled out in 2017 where a uniform tax rate of 35 percent was fixed and then it was later cut back to 15 percent in September 2018 with the added reintroduction of the 20 percent gambling winnings tax.
The government also stated earlier this month that it would not hesitate to suspend the license of any gambling operator delinquent with the remittance of its tax obligations.