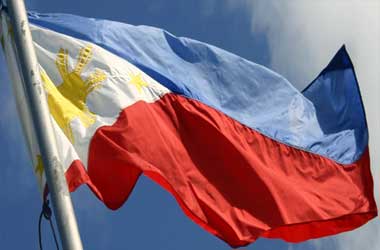 Summary
The Philippines is recovering faster than any other Asian market in terms of GGR
The country's GGR is expected to reach US$10.0 billion in 2027
The Philippines should compete with Singapore as GGR leader over the next few years
The Philippine gaming industry continues to perform well post-pandemic, with aggregate gross gaming revenue (GGR) for 2022 estimated to go as high as US$4.0 billion.
According to gaming consultancy firm GCG Gaming Advisory Services Pty Ltd, the Philippines is recovering well ahead of other markets in terms of GGR.
With its current pace of recovery, the country could very well compete with Singapore for having the biggest GGR in Asia in the years ahead.
Philippines Shows Fastest GGR Recovery in Asia
GCG predicts that the Philippine GGR for Q4 of 2022 would sit at between US$1.1 billion and US$1.3 billion, which means overall GGR for the year could reach US$4.0 billion. While this figure still falls behind the US$5.01 billion recorded in 2019, GGR is expected to return to pre-pandemic levels by 2023, the advisory firm said.
The Philippine gaming sector's rapid recovery is brought about by a strong local market, with an influx of foreign visitors from mainland China, Taiwan, Japan, and South Korea also a big contributor. The government's decision to lift all international travel restrictions has also been working to the country's advantage, further boosting GGR, GCG said.
The consultancy also cited "strong regulations", the introduction of the Philippine Inshore Gaming Operator (PIGO) scheme, and new infrastructure as major factors that would put the Philippines in line with Singapore as GGR leader over the next few years, surpassing Macau.
Macau saw its GGR drop significantly due to the pandemic. From July to September, its GGR struggled to keep up with that of Singapore and the Philippines.
Singapore generated more than US$788 million in GGR during the third quarter of 2023, while the Philippines reported approximately US$860.7 million during the same period. Macau lagged behind with just US$688.4 million.
Philippine GGR Could Hit US$10B in 2027
GCG said it's highly likely that the gaming sector in the Philippines would generate US$10 billion in GGR by 2027, with multiple new integrated resorts slated to open in the country in the next five years.
They include two Solaire-branded properties in Quezon City and Cavite, the Westside City development in Manila's Entertainment City, and a second integrated resort in Cebu called The Emerald Bay.