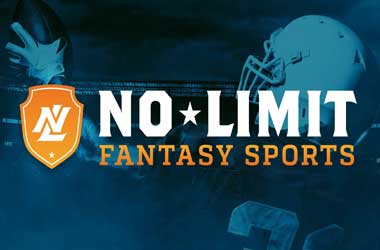 The Casino eSports Conference in Las Vegas will have former World Series of Poker (WSOP) Champion Johnny Chan on hand to help outline a California company's plans to unveil a fantasy esports betting and P2P betting platform that will use cryptocurrency. The conference, which brings together casino execs, suppliers, and providers, will take place at the Luxor on September 5 and 6.
Chan will be discussing the company 'No Limit Fantasy Sports' as well as sports betting and fantasy sports. He is going to be joined by CEO Rafael Groswirt who will also breakdown the company's latest offering. No Limit Fantasy Sports is almost 3-years-old and it is an online betting platform that offers fantasy sports and aims to offer real-money betting in states that legalize sports betting.
The company currently offers peer-to-peer soccer betting outside of the U.S. and peer-to-peer sports betting in the U.S. using play money. Groswirt described how they are testing peer-to-peer betting in which people bet against each other. No Limit Fantasy Sports tested their platform during the World Cup and he claims that it worked out well.
Peer-to-peer betting sees players betting against each other with odds that they create themselves. On top of soccer, the company will have P2P betting available for the four major North American sports. Groswirt explained that they are running it now with play money so that people can get familiar with the platform.
Once the company is granted licenses in states where sports betting is legal, they will offer real-money betting. He feels confident that his company will be able to partner with casinos and that peer-to-peer betting will be licensed by the states.
NoLimitCoin – No Limit Fantasy Sports
Betting With Cryptocurrency
The company wants to be able to launch P2P esports betting using cryptocurrency by March 2019. Players will build their esports teams by using the best teams that are competing in international events. Groswirt said that he sees a lot of opportunity because people have already placed millions of dollars worth of bets on esports teams. eSports is still a relatively new concept but its popularity has been rapidly growing.
No Limit Fantasy Sports will use cryptocurrency instead of fiat currencies because it makes things easier for players. Players don't need to switch from one currency to another and cryptocurrencies are accessible almost everywhere. According to Ben Fox who is the producer of the Casino eSports Conference, esports tournaments and virtual reality will be game changers in the gaming industry.