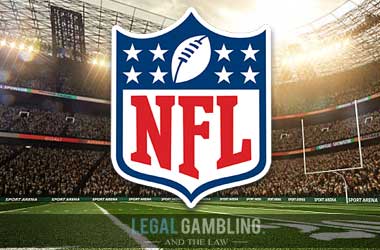 After an exciting week 4, in which we saw 3 overtime games, and 7 games decided by 3 points or less, we bring you some game recaps, a few of the biggest storylines, and breaking news from around the league.
Safety Earl Thomas has been a mainstay on the Seahawks defense for years, dating back to their famed "Legion of Boom" teams that looked to be the league's next dynasty at the time. Things have turned sour between Thomas and the Seahawks organization of late, with "pay me or trade me" being the situation Thomas presented them.
Sunday afternoon, Earl Thomas broke his leg against the Arizona Cardinals, and was carted off the field. While being taken off the field, Thomas' true feelings for the Seahawks organization came out, as he flipped the bird to the Seahawks sideline from the injury cart. Thomas should get his wish after this season, as I could not see the 2 sides coming to any sort of amiable agreement after Thomas returns from injury.
FitzMagic To FitzTragic
After his blistering start to the season, it appeared as though his job as the Buccaneers starting quarterback would last the majority of the season, barring something catastrophic. Well, Fitzpatrick was not disastrous the last 2 weeks, but owns a 3-4 TD- INT ratio over the last 2 weeks, and apparently his leash was a short one. Fitzpatrick was yanked Sunday in a 48-10 blowout loss to the Bears, and has reportedly lost his starting job back to Jameis Winston.
Suspensions Are Up
Week 4 is coming to a close, and that means that the players who received 4 game suspensions prior to the season are eligible to return. This season, that list is a lengthy one. Players eligible to return this week include:
WR Julian Edelman (Patriots)
RB Mark Ingram (Saints)
LB Vontaze Burfict (Bengals)
DT David Irving (Cowboys)
DT Corey Liuget (Chargers)
RB Robert Turbin (Colts)
OL Vadal Alexander (Raiders)
CB Jimmy Smith (Ravens)
CB Daryl Worley (Raiders)
The most impactful of these to me are Julian Edelman and Mark Ingram. We know the impact Edelman has on the Patriots offense, and should bolster a Patriots passing game that now boasts Josh Gordon as well. The Saints will gladly welcome Ingram back, as he will help out not only the offense, but the defense. Ingram helps the Saints control the ball offensively, and will help the defense get some much needed rest and hopefully get back to their dominance from a season ago.
Vinateiri Is Now The Field Goal King
The Colts lost to the Texans, 37-34 in OT, but there are more positive takeaways than Andrew Lucks' re-coming out party. Adam Vinatieri passed Morten Anderson for the all time field goal record, tallying #566 just before halftime. Vinatieri added onto this total in OT, bringing the record to #567, and he also passed George Blanda for 4th most games played all time in the game. Vinatieri is 45 years old, in his 23rd NFL season, and shows no signs of slowing down.
You Play. To Win. The Game.
Indianapolis Colts Head Coach Frank Reich is taking some flak for a failed 4th down conversion in the overtime loss to the Texans. With the game tied at 34 a piece, Reich decided to go for it on 4th-and-4 from his own 43 yard line with 24 seconds remaining. Andrew Luck threw incomplete, missing low on a stick route to Chester Rodgers, giving the ball back to the Texans.
The Texans then ran 2 plays to set up their game winning field goal, and the rest is history. After the game Reich defended his decision, stating,
I'm not playing to tie. I'll do that 10 times out of 10.
Luck defended his Head Coach, saying he loved the aggressive decision.
Injury Report
These are some impact injuries we're tracking following the weekend action. We will have an updated impact injury report Thursday.
Seahawks S Earl Thomas (broken leg)- will be placed on IR
Bengals TE Tyler Eifert (ankle)- likely will be placed on IR
Colts WR T.Y. Hilton (hamstring)- not likely to play Thursday
Jaguars RB Leonard Fournette (hamstring)- likely out this week
Buccaneers TE O.J. Howard (knee)- likely out a few weeks
Patriots TE Rob Gronkowski (ankle)- left game late, DNP Monday, questionable
Falcons DT Grady Jarrett (ankle)- left game late, status unknown
There were a few of the noteworthy headlines following the week 4 matchups. Check back Thursday for an updated injury report, MVP ladder, and Hot Seat ladder, as well as some other storylines we're keeping our eye on.