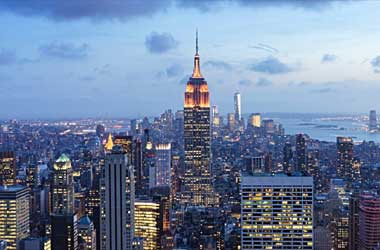 New York is pushing hard to get its sports betting market up and running before Super Bowl LVI which is set to take place on 13 Feb 2022.
The New York Gaming Commission (NYGC) is in the process of reviewing betting applications and approving sports betting licenses.
While the NYGC has not released any official statement as to when it will announce the names of approved betting operators, insider sources that wish to remain anonymous claim that the names of two license holders will be announced before the end of this week.
The approved operators will be able to offer online betting services in New York.
New York is expected to start with two groups of betting operators while a third group is under scrutiny. The first group consists of top betting operators which include FanDuel, DraftKings, BetMGM and Bally Bet. The second group of operators include Wynn Interactive, Rush Street Interactive, Empire Resorts and Caesars.
The third group that is also keep on getting a New York sports betting license consists of Barstool's Penn Sports Interactive, Fanatics and rapper Jay-Z. The source stated that the first two groups have received paperwork from the NYGC while the third group is yet to receive any paperwork.
This suggests that the first two groups are likely to get approval for mobile sports betting next while the third group might get their application rejected or be asked to submit additional information.
NY Betting Market To Generate $10 Billion
Market analysts expect the sports betting market in New York to generate around $10 billion each year. The profits from the sports betting market is expected to hit nearly $1 billion which will be split between the state and licensed betting operators.
New York has an extremely high sports betting tax rate of 51 percent. To give you an idea as to why we consider this high, neighbouring New Jersey only charges 13 percent on sports betting while Connecticut charges 13.75 percent. There are some states like Iowa which charge only 6.75 percent whereas Pennsylvania have gone a bit higher and charge 34 percent.
The only other state that has a 51 percent betting tax like New York is New Hampshire. Due to the high betting taxes, market analysts expect sportsbooks to offer tougher odds than they do in other states and to also not run any free promotions.