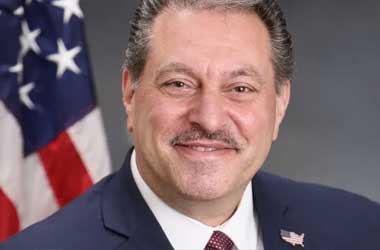 Summary:
Sen. Joseph Addabbo Jr. said his next iGaming Bill could cover online poker legalization
Addabbo plans to introduce the Bill in December 2023
He is hopeful the Bill will be included in next year's executive budget
New York is likely to make another attempt at legalizing online poker with one lawmaker indicating that such a proposal could be included in the next iGaming Bill.
Senator Joseph Addabbo Jr, a well-known advocate for online gaming legalization in the state, revealed plans to put forward legislation seeking to authorize iGaming operations in the Empire State. The Bill is expected to cover online casino, online lottery, and online poker.
Upcoming Bill Could Authorize Interstate Online Poker
New York has two pending iGaming Bills introduced earlier this year. The first one, S4856, focuses on online casino gaming and was introduced by Sen. Addabbo himself. Assembly Member and fellow Democrat Gary Pretlow is behind the second Bill, A1380, which seeks to legalize online poker in the state.
In recent comments, Addabbo confirmed that he intended to submit another Bill in December – an updated version of S4856 which could also include components of A1380. He said online poker legalization must be considered given the game's popularity.
Giving further details about his forthcoming proposal, Addabbo stated that his Bill would seek to authorize peer-to-peer poker and potentially, interstate online poker. This means New York could be allowed to participate in the existing Multi-State Internet Gaming Agreement (MSIGA), joining New Jersey, Nevada, Delaware, and Michigan.
S4856 had been excluded from the state budget for the 2023-2024 financial year, but Addabbo is optimistic iGaming expansion will finally be considered by Gov. Kathy Hochul's administration for next year's executive budget. This remains highly possible, given that New York is now viewed as a "growth market" for gaming, Addabbo added. That would get the ball rolling for iGaming legalization in the Empire State.
Major Market for Online Poker
New York has a population of 19.7 million, making it home to the best usa poker sites if Addabbo's plans eventually come to fruition. At the moment the two largest states with regulated online poker are Pennsylvania and Michigan, with a population of 13 million and 10 million respectively.
New York launched mobile sports betting in January 2022 and has since been reaping the massive benefits of that move, with sports betting now considered the "number one product" in the US, Addabbo stated.
The lawmaker, who currently sits as chairman of the Committee on Racing, Gaming, and Wagering, said New York must build upon the success of its sports betting sector and fully embrace iGaming, including online poker.