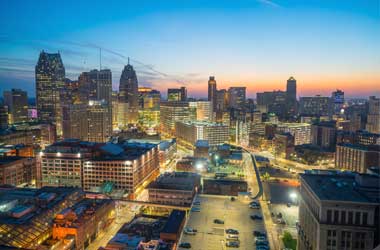 Summary
Michigan can now offer interstate poker after signing MSIGA
Michigan operators now have to take the next steps to offer multi-state poker
Pennsylvania could also join the deal
Michigan is now officially part of the Multi-State Internet Gaming Agreement (MSIGA), joining New Jersey, Nevada, and Delaware.
The deal allows Michiganders to compete with online poker players across the three other states, with the compact now covering 23.5 million in combined population.
The Wolverine State accounts for nearly half of that, being the tenth most populous state in the US with 10.1 million residents.
The state is expected to generate more revenue now that it has officially joined the interstate compact. It will provide much-needed funds to support K-12 education in Michigan, according to the Executive Director of the Michigan Gaming Control Board (MGCB), Henry Williams.
What's Next for Michigan Operators?
The shared liquidity agreement will provide Michigan players with expanded options to play online poker, the opportunity to compete for bigger prize pools, and other exciting benefits. But before they can fully enjoy all of that, the online poker operators currently active in the state need to comply with certain requirements.
PokerStars MI, BetMGM Poker MI and WSOP MI should fulfill all of the conditions outlined under the deal. The three sites also need to obtain approval from the gaming regulator before they can implement changes to their respective platforms or use any new gaming system or software.
Their technical security standards and new data centers will undergo review and inspection by the MGCB and their remote servers, which will cater to wagers placed outside the state, will be subject to regulatory approval.
Additionally, new suppliers and platform providers involved with interstate poker must apply for internet gaming supplier licenses from the MGCB, with their employees also required to obtain occupational licenses from the regulator.
Williams said all of these steps are aimed at ensuring Michigan players are well-protected when they participate in multistate poker, adding that the new offering will go through the same rigorous review as the other internet games available in the state.
Pennsylvania Could Follow Suit
With Michigan now jumping on board, all eyes will be on Pennsylvania as the state is also likely to join the compact. The Keystone State is home to almost 13 million residents, bigger than Michigan in terms of population.
If it ultimately decides to join the compact, the pool could grow to 42.5 million. The state already indicated back in April that it's monitoring developments regarding MSIGA.