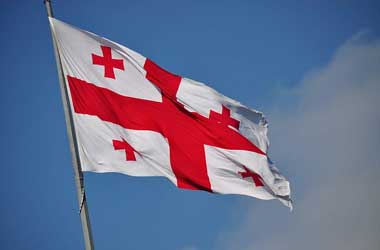 Summary:
Corporate tax on gambling profits is now set at 15%, up from 10%
Customers will also have to pay a 5% tax on withdrawals, up from 2%
The tax changes, to be implemented in 2024, will generate an extra GEL 400M for the government
Gambling operators in Georgia (not to be confused with the state of Georgia) will see their taxes increase next year after Prime Minister Irakli Gharibashvili approved a tax hike for the industry which is projected to generate an extra GEL 400 million (€130 million) for the government.
Tax Hike Needed as Gambling Turnover Reaches GEL 52 Billion
In his budget speech, Gharibashvili noted the increase in gambling participation in the country, with Georgians wagering GEL 52 billion (€17 billion) in 2022, up from GEL 48 billion in the previous year.
Describing the latest figure as "catastrophic", the Prime Minister said he was surprised and at the same time sad that gaming turnover continues to be on the rise despite the government introducing tighter rules for the industry. The Prime Minister addressed this by stating that there was a need to raise taxes for gambling businesses.
Under the new changes, corporate tax on gambling profits will increase from 10% to 15%, with the tax on customer withdrawals now set at 5%, up from the existing 2%.
The tax hike, which is set to be implemented in 2024, will bring an additional GEL 400 million (€130 million) in annual revenue for the government, according to Gharibashvili. All in all, the updated version of the budget for 2024 will jump by 700 million to GEL 28.5 billion, he added.
The planned tax increase follows a series of strict measures introduced for the gambling sector since 2020, including a decree approved in 2022 which prohibits customers under 25, public employees, socially vulnerable groups, self-excluded players, and those blacklisted by courts from participating in any gambling activity. This has led to 1.45 million Georgians being banned from gambling.
A blanket ban on gambling advertising is also currently in effect in the country, with the government also raising the tax base of gambling income from 65% to 70%. Further reforms focused on combating gambling harms, especially among younger people, were also approved earlier this year.
GGA Says Illegal Market Growing Due to New Restrictions
The Georgian Gambling Association (GGA) has raised concerns over the new restrictions, which it said only resulted in the proliferation of illegal sites targeting local customers. The trade body has reiterated its call for the government to coordinate with licensed operators to come up with effective measures to protect Georgian players.