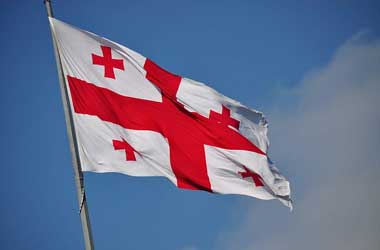 Summary
Georgia had earlier banned all gambling advertising and hiked its gambling tax
The country has increased its stringent regulations by banning 1.4 million citizens
The stringent regulations has opened the door for illegal gambling sites in Georgia
Georgia (not to be confused with the state of Georgia) is an extremely small country that is situated between Asia and Europe. The country has a population of less than 3.7 million based on data from 2021.
Georgia used to have a thriving gambling industry a few years ago but things have changed significantly during the last couple of years.
Georgia Continues To Crackdown On Gambling Activities
Georgia decided to roll out strict gambling regulations in 2022 as it imposed a strict ban on gambling advertising. The new regulations prohibited digital gambling ads, televised gambling ads and direct gambling advertising. Georgia also decided to increase the gambling tax rate to over 65 percent and only allow citizens who were over the age of 25 to indulge in gambling related activities.
One of the main reasons for these stringent gambling regulations was due to the fact that Georgia was pushing to be recognized as an EU member and needed to meet the 12 point criteria of the European Council to beg ranted EU candidate status.
Georgia had to prove that it was taking serious steps to increase its combat organized crime. This prompted PM Irakli Garibashvili to approve these new regulations against the gambling industry.
Georgia has continued to push for more stringent regulations on the gambling industry and its new decrees will see as many as 1.45 million Georgians banned from taking part in any gambling activities. Casinos operating on ships will now be banned and licensed gambling operators will need to pay up to $36,974 per online casino game.
The Ministry of Finance has confirmed that currently only 12 licensed operators continue to operate in Georgia and they will need to comply with the new regulations by 01 April, 2023.
Illegal Gambling Operators Targeting Georgia
The Georgian Gambling Association (GGA) stated that they have had meetings with the Ministry of Finance regarding the proposed changes but said gambling stakeholders were still in the dark with regards to the specifics of the new amendments.
While licensed operators continue to struggle with the new stringent regulations in Georgia, unlicensed gambling sites continue to flourish in the country!