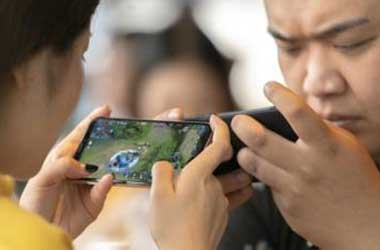 In light of the recent coronavirus outbreak and the quarantines going on in China, the majority of Chinese residents are keeping safe by staying home. To alleviate their boredom, they have flocked to the virtual world, seeking ways to entertain themselves. Stats are showing that millions of Chinese have downloaded online games and video apps in the past few days—one of few industries that has not been adversely impacted by the coronavirus scare, which has already claimed 420 lives.
Chinese often travel with friends and family during the Lunar New Year. However, the ongoing coronavirus epidemic has put a damper on those plans, preventing many from leaving their homes. As a result, more Chinese are using their phones to escape the dreariness of the holiday spent at home.
The massive shift toward online entertainment has led to companies trying to ride the wave, even firms who generally conduct most of their business offline, such as in showrooms: the car companies Mercedes Benz and Tesla have ramped up their online promotions this week.
Shares of Chinese gaming companies have skyrocketed as a result of investors attempting to get in front of the trend. Tencent's stock rose 2 percent in Hong Kong, double the benchmark, while NetEase's stock rose by almost 3 percent in New York. As well as the popularity of online casino sites which are also getting alot of traffic during this period.
Tencent's flagship game "Honour of Kings" earned 2 billion yuan ($286 million) in just one day which was on January 24, Lunar New Year's eve. The new game Plague Inc., which is quite timely considering the circumstances also did not lose steam, gaining 78,000 downloads in January, five times more than the 16,000 times it was downloaded in December.
Video and Health Apps Also Benefit
In the United States, the shares of Bilibili, a Chinese video platform, increased by nearly 7 percent, alongside share increases for Alibaba, the Chinese e-commerce behemoth, and Baidu, the most popular search engine in China. Ourpalm led a group of five developers of mobile games to the maximum allowable 10 percent increase.
The "Xigua video" app, owned by ByteDance, saw a 77 percent increase in downloads during the week of January 20 to 26, when it announced that it would be streaming the premiere of Lost in Russia for free.
Health and fitness apps also saw a rise in downloads. The app "Keep", where users can view livestreams of fitness content, saw its revenue increase by 15% during the same period; there was also a 1,186 percent increase for downloads of "Pingan Good Doctor", a popular healthcare app.