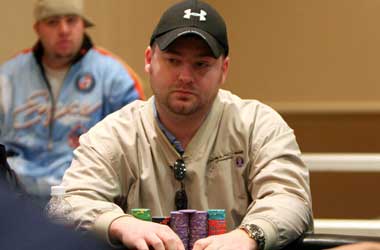 Mike Postle is in for more legal drama as he now becomes the subject of an involuntary bankruptcy petition, jointly filed by Veronica Brill and Todd Witteles.
The pair recently won anti-SLAPP judgments against the alleged poker cheat, arising from his $330 million defamation lawsuit which he eventually dropped.
Witteles and Brill, who were among multiple high-profile names listed by Postle as defendants in his suit, each won their anti-SLAPP claims in May and June respectively, leaving the American poker pro on the hook for nearly $55,000 in legal fees, $26,982 for Witteles, and $27,745 for Brill.
However, several weeks after the judgments were handed down, Postle allegedly have yet to coordinate with Witteles and Brill's legal counsel to settle his obligations, despite requests for him to make the payment.
Postle's financial troubles don't end there as he is also facing separate lawsuits from Wells Fargo Bank and Discover Bank, both of which are seeking a combined $13,700 in unpaid credit card debt.
Witteles & Brill Could Go After Postle's Assets
On July 21, Witteles and Brill filed a joint petition in the US Bankruptcy Court for the Eastern District of Colorado in a bid to force Postle to pay the legal fees he owes them.
Postle has 21 days to respond to the claims, but if he refuses to cooperate or make a response within the indicated period, Witteles and Brill's attorneys, Eric Bensamochan and Marc Randazza, would be authorized to chase after Postle's assets under Chapter 7 of the US Bankruptcy Code. Among potential assets under Postle's name are his home in Antelope, California, as well as vehicles, furniture, memorabilia, and other properties.
If Postle has any assets he tried to hide by utilizing third-party accounts, authorities may also go after them, especially if the transactions are found to be made in bad faith.
Witteles and Brill would have to wait for the outcome of their joint petition before they could continue their collection efforts. The case could get prolonged if Postle decides to challenge the petition, but if he remains silent within the given response window or if he files an objection and subsequently fails, a Chapter 7 trustee, which will be tasked with the asset-identifying search, will be appointed by the court.
Postle was once considered among the best cash game players in the world. But a massive cheating scandal involving him and California poker room Stones Gambling Hall has put his poker reputation on the line. While the multi-million case against him and the other defendants was ultimately dismissed due to lack of evidence, many in the poker world still believe that Postle cheated.