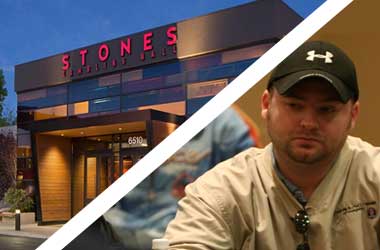 Mike Postle and key executives working for Stones Gambling Hall are now facing a $10 million lawsuit arising from alleged cheating during livestreamed cash games at the poker room which is based out of Northern California.
The lawsuit was filed on 8 October in the US District Court, Eastern District of California, involves a total of 25 plaintiffs, including Veronica Brill, the poker player who exposed the scandal in a series of tweets last week.
Among the defendants in the $10 million lawsuit are Postle, Stones Gambling Hall, and Stones Tournament Director Justin Kuraitis.
Several other individuals whose names have been withheld were also implicated in what could become the biggest known cheating scandal in the history of broadcast poker.
The $10 million will be divided equally among the alleged "fraud victims", which include poker content creators Jaman Burton and Jeff "Boski" Sluzinski, according to the duration of their sessions on the Stones Live show beginning January 1, 2019 up to the present.
Doug Polk Poker
More Details On Lawsuit
The defendants are being sued for fraud, unjust enrichment, racketeering, negligent misrepresentation, negligence per se, negligence, fraud, constructive fraud, and libel. The suit alleges that Postle cheated by using some sort of electronic devices, which enabled him to take hundreds of thousands of dollars from unsuspecting victims. Postle is reported to have carried out the act with the aid of one or more accomplices, including Kuraitis.
The suit covers a total of 68 poker sessions played by Postle from July to September 2019. Much of what the document states reflect the result of a number of informal online investigations conducted by some members of the poker community.
Postle Had "Chief Confederate"
Apart from Kuraitis, the complainants appear to have singled out a key person accused of being Postle's main conspirator. This person's identity has not been disclosed yet and is only being referred to as "John Doe 1". In the absence of John Doe 1, Postle allegedly played like a "normal player" and did not make that much money. The suit further alleges that Postle rarely participated in sessions whenever his chief confederate was not in the Sacramento area.
Kuraitis escaped the racketeering charge but he was accused of negligence and fraud, stemming from his failure to properly supervise the games and assurances that an extensive investigation had been conducted. Stones Gambling Hall was accused of negligence, fraud and libel, as well as not putting in place adequate security in relation to the mechanics of the livestream.
Postle and Stones could each shell out $10 million in legal liabilities if the allegations are found to be true.