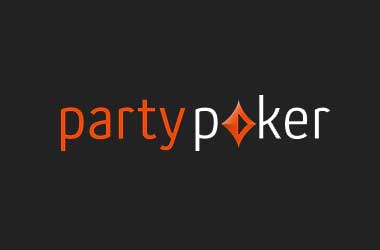 Staying true to its commitment of ensuring a safe and fair gaming environment for its players, partypoker has closed 121 fraudulent accounts in the month of July and confiscated a total of $175,000 in funds. All this is party of the online poker room's commitment to crackdown on illegal bot accounts.
The bot hunt started eight months ago, which saw the site enforcing the closure of a total of 601 accounts, with $1.2 million in funds being returned to the affected players. This represents an average of 75 accounts closed and $147,000 being seized each month.
partypoker intensified its bot raids last month and managed to surpass the monthly averages thus far in terms of closed accounts and funds seized.
The month of July now stands second on the list when it comes to the number of accounts closed and third in terms of the amount of money seized from such bot accounts. Eighty-nine of the accounts closed last month were dot-com accounts, while 32 were from the dot-EU site. Reports show that $98,070 of the funds seized were confiscated from European accounts, compared to $76,267 from the dot-com site.
These figures could suggest that partypoker has amped up its bot crackdown in the Southern European market. Bot operators may also have turned to EU networks to put the site's bot detection efforts in jeopardy. Unscrupulous poker players across the world continue to use bot accounts to cheat players and indulge in fraudulent activities. While this is a big problem for online poker rooms, partypoker is leading the way and setting an example for other online poker operators.
Player Safety is Top Priority
partypoker released a statement saying that player safety is its main priority. The online poker room will continue to invest in resources to deal with fraudulent accounts and clean up its site. partypoker has set up its own Poker Fraud Team comprised of a group of former poker pros who are tasked with the responsibility of investigating suspicious activity and removing illegal accounts.
Last month, partypoker also imposed a ban on the use of heads-up displays (HUDs) and required all its users to change their aliases in line with their goal for a safer and fairer environment. This move was met with criticism by gaming developers, especially those creating third-party software, as they claim it could hurt security efforts.
However, partypoker was quick to address this concern, assuring everyone that their measures would result in improved fraud detection. So far, players have been happy with partypoker's efforts to make its online poker room more safe and secure.