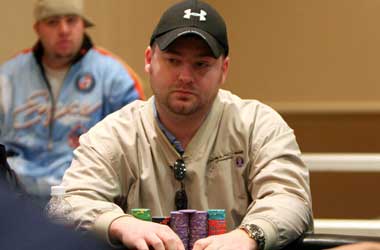 Mike Postle who was at the center of the biggest poker cheating scandal in 2019 is entering 2020 with more controversy. It appears that Postle has been avoiding legal authorities coming after him over his alleged involvement in the Stones Gambling Hall scandal which came to light last year.
In December, a process server tried to get in touch with Postle to serve him with court summons in relation to the multi-million lawsuit against him on five separate days, but to no avail.
Lawyer for the plaintiffs Mac VerStandig also said he went to Postle's house in California in an attempt to personally serve him with the summons but the doorbell went unanswered.
The attorney stayed for several minutes more only to find out that the player was actually inside the house and was aware of his presence. VerStandig said he saw movements and heard noises coming from inside the house, and saw a male standing on top of the stairwell through a window curtain.
Despite interchangeably ringing the doorbell and knocking on the door, VerStandig received no response. The lawyer also tried to deliver the legal documents through Postle's defense attorney but similarly, the attempt was unsuccessful.
VerStandig said he initially contacted William Portanova and asked him if he could accept the summons on Postle's behalf. Portanova then said he would first discuss the matter with his client, but he also indicated he might not agree to it as it would go beyond his remit as a criminal attorney. The defense lawyer then went silent and refused to answer succeeding phone calls from VerStandig, resulting in a court filing accusing Postle of deliberately dodging legal service.
Postlegate
Postle has been accused of robbing his opponents of millions of dollars of hard-earned money during livestreamed cash games at Stones Gambling Hall in Citrus Heights, California.
The scandal was initially brought to light by poker player and former Stones commentator Veronica Brill in September of last year. Described as the biggest cheating scandal in the history of broadcast poker, "Postlegate" gained a lot of reactions from the poker community, with a lot of players believing that Postle is guilty.
Poker Central
Since his interview with Mike Matusow in October 2019 where he vehemently denied the allegations against him, Postle stayed away from the poker tables leaving no clue of his next steps. Appearing before the court will be the best way for him to defend and clear his name, but his refusal to coordinate with legal authorities will do more harm than good in his already tainted poker reputation.