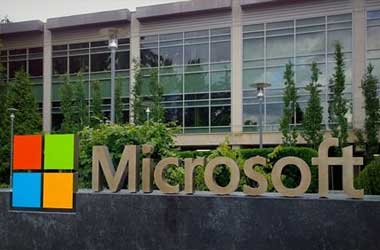 Microsoft Taiwan has inked a partnership deal with Hot Cool and Digital China, with an aim to use blockchain technology to serve entertainment, e-commerce, finance, and other industries.
The trio unveiled the blockchain initiative at a conference held at the Le Méridien Hotel in Taipei City on June 28. Sun Jikang, the general manager of Microsoft Taiwan, opined that Microsoft Azure, a cloud computing service, can increase the computing speed and security of Digital China's digital blockchain services.
Azure allows clients to build, test, deploy, and manage applications and services using the tech giant's global network of data centers.
Jikang stated,
"The innovative ability of Taiwan, which offers first-class engineering and technical talents, cannot be underestimated. Taiwan also has a solid manufacturing and R&D foundation, in addition to excellent geographical location that supports the development of blockchain applications."
Sun Yutao, the founder of Digital China, is actively engaged in the blockchain research since 2014. Yutao believes blockchain needs to be combined with biometrics, Internet of Things (IoT), and artificial intelligence (AI) in order to sustain and grow. He feels this cooperation will boost blockchain business opportunities in the Taiwanese market.
Wu Jiefu, Hot Cool's General Manager, believes this partnership is one of the best models for advancing blockchain technology solutions. Hot Cool is a cloud management service provider (MSP), acting as a technical intermediary for public and corporate cloud providers. Hot Cool is committed to assist users' access computing services similar to the manner in which water or electricity is accessed. With Microsoft Azure's cloud services, Digital China's blockchain technology, and Hot Cool's MSP, Jiefu believes a practical solution has been laid out.
The collaboration will bring together Microsoft Azure Blockchain Workbench, a blockchain cloud technology platform, Digital China's Digital DADA, and Hot Cool's MSP. Azure Blockchain Workbench offers blockchain developers a readymade network and infrastructure. This supports Azure Active Directory, SQL Database, and Key Vault. Yutao hopes that the Workbench will significantly reduce the development time of China's blockchain infrastructure.
Hu Day, the executive director of Kyber Capital, a Taiwan based blockchain venture capital firm, is of the opinion that the blockchain technology should be initially deployed in financial services sector. Hu Day stressed the need to establish a sustainable business value, solve real-world problems, create a viable model that will address investors' concerns and then create a path breaking internet.
Little details have been revealed about the partnership. Recently, Microsoft partnered with Ernst & Young to launch a blockchain-based content rights platform.