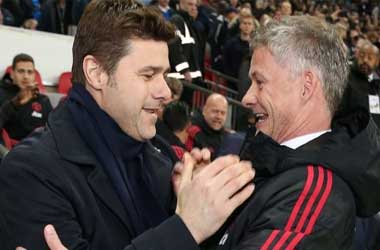 Mauricio Pochettino, the former head coach at Tottenham, has his sights on the Manchester United head coach role if the club decides to let go of its beleaguered manager, Ole Gunnar Solskjær, who has come under fire in recent months due to the continued lack of success of the Red Devils.
It is widely suspected that Solskjær's job will be vacated if he does not lead his team to a Champions League spot this season. Manchester United did not qualify for the Champions League last season, contributing to the pressure the club feels to win now.
Pochettino was fired last November after a rough start to the Spurs' season, made worse by a series of demoralising losses, which immediately led to the Argentinian's release, despite reaching the Champions League final a few months earlier.
Last season, Pochettino was rumoured to be moving to Manchester to replace Solskjær — who was initially appointed on an interim basis before taking on the general manager role permanently, dashing Pochettino's hopes.
Manchester's owners, the Glazers, have made it clear that they want Man U to finish their campaign with a spot in the UEFA Champions League. This may be a tough barrier to overcome, as the club is currently eighth in the league, well behind fourth-placed Chelsea, who is six points ahead of them in the standings—the two teams will face each other on Feb. 17.
Fred Opens Up On Issues Plaguing Club
The team's Brazilian midfielder Fred revealed some of the club's ongoing problems in a recent interview posted on YouTube. Fred stated that the team needs to develop cohesion, to stimulate creativity and team spirit, helping them avoid the lacklustre play they have shown so far in the field. Fred also stated that he was not confident in his teammates' willingness to win, saying that some players appear to have different goals in mind than reaching the Champions League.
De Sola
Fred came into the English football scene with considerable promise, but has failed to deliver fully—although his recent play has observers excited that he is finally settling in and may be the superstar the club desperately needs him to be. Fred acknowledged that the club is in dire need of creativity right now, especially in the midfield position.
One person in the team Fred did not blame was Solskjær, who he praised as a great coach and leader, saying that he is rapidly improving with each game.