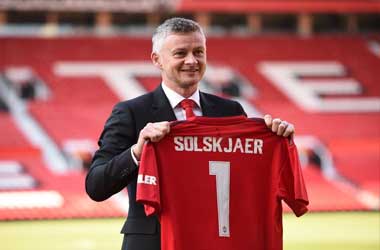 Manchester United continues to be one of the biggest football clubs in the world with millions of fans all over the world.
Fans of the Red Devils are not very happy with the team's performance and are unhappy with the state of the club with the American owners the Glazers and Ed Woodward who is the chief executive coming under fire.
They want the owners to stop taking money away from the club (almost 1 billion taken), hire a football sports director and fund the rebuild necessary or to go, journalists, ex-players and fans have made their feelings very public on various media platforms.
Despite rampant rumours regarding the managers position, the club's board of directors have stated that they are not even thinking about the possibility of hiring a replacement Ole Gunnar Solskjær, despite Man United's latest loss to Burnley, its fourth defeat this year.
UnitedPeoplesTV
Solskjær has had a disappointing time at the helm. Under his watch, the team has the lowest points tally after 24 games since the disastrous 1988-1989 season. Nevertheless, sources indicate that Solskjær has retained the confidence of Man United's board as well as its players.
The Burnley loss was especially painful for Man United as a win could have elevated them to just three points out of the top four teams, securing their ascension to the Champions League spots. Spectacular plays by Burnley's Chris Wood and Jay Rodriguez put a stop to those dreams.
Rebuilding Will Proceed with Solskjaer
Solskjær has attempted a long-term rebuilding process for the club, but the results have failed to inspire observers so far. Man United is 30 points behind Liverpool and, while the team's fans have expressed bitterness at the state of their team and the executives, they seem to indicated they will not be making any drastic changes soon.
This is Solskjær's 12th top-flight loss as team manager. The former forward was made full team manager in March 2019, after replacing Jose Mourinho in December as a Interim Manager, and his record currently stands at 19 wins, 15 losses, and 11 draws across all contests.
Man United, under Solskjær's leadership has dropped 18 points in the last 12 games; furthermore, the team has also accumulated 11 fewer points across 24 games than they did last season. Such statistics have worried fans and observers of the team, fearing that the club is headed down the wrong road.
Solskjær Seeks New Players
Solskjær took full responsibility for the team's recent struggles, admitting that they are planning to bolster their first team lineup with fresh talent to prevent their young players from burning out due to exhaustion.
There are seven more days for Solskjær in the January transfer window to seek out players to replace the team's sidelined players Marcus Rashford, who has an injured back and Paul Pogba, who has an injured ankle that has forced him to miss 29 matches in this season. A new striker may also be needed, as the team has scored no goals in half of their last ten games. Reports state that the team has submitted a £30 million bid for the young midfielder Jude Bellingham, from Birmingham.