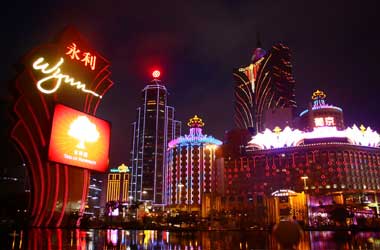 Macau regulators recently announced that they will be increasing their oversight for casino operators in the region and will also be tightening gaming regulations for junket operators based on the instruction of the Macau government.
Macau is poised to start its critical two-year renewal period for the six licensed casino operators. MGM China and SJM Holdings gaming licenses are set to expire in 2020 while licenses of Galaxy Entertainment, Sands China, Melco Resorts and Wynn Macau are scheduled to be renewed on June 2022.
Before the new terms are laid out, Macau's Chief Executive Chui Sai On said in his annual policy address this week that they will be reviewing the entirety of the $30 billion gambling market, which includes major casino operators such as Las Vegas Sands Corp and Wynn Resorts Ltd.
One of the areas of focus will be the non-gaming commitments the casinos have promised when their licenses were granted. Macau's economy has been greatly boosted by casino revenue and the gaming industry recently posted its 15th straight monthly gain in October.
But despite the continued strengthening of the gaming market in Macau, the government has been very concerned about the availability of non-gaming operations, especially in the Cotai district. According to Chui, they want to make sure that operators are doing their part to make Macau a destination for all kinds of tourists—gambling enthusiasts, those that are interested in non-gaming activities and even families.
Chiu failed to give specifics on which regulatory areas they are planning to strengthen but reiterated that regulators will be tightening supervision of the casinos and how they adhere to industry regulations. More details are to be revealed next year. In addition to the sterner oversight of the casino industry, also included in Macau's course of action in the next few months is to address problems found in the records of junket operators.
The Macau government is currently holding a general audit of Macau's 126 VIP junket operators and several problems were already found during the audit. To address these concerns, the government will start drafting new guidelines to launch individual audits of specific operators.
Some of the developments raised during Chui's policy address concerning junket operators include better IT controls in relation to the trend where VIP junket groups offer expensive travel packages to tourists from Mainland China which then translates to gaming credits to be played at Macau's casinos.