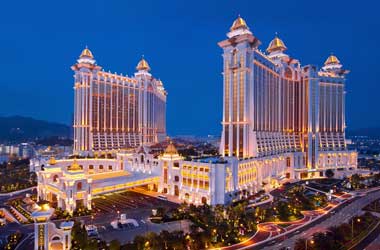 A Macau casino resort has reportedly suffered losses to the extent of HKD600,000 ($76,849) this month as a result of seven separate incidents involving fake gambling chips according to the city's Judiciary Police.
The police did not reveal the name of the gambling venue targeted but a report showing images of the counterfeit chips carried the name of Galaxy Macau, the flagship resort of Galaxy Entertainment Group Ltd. operating in Cotai.
Galaxy Entertainment has refused to comment stating that the matter was still under police investigation. In a media briefing, police stated that the quality of the fake chips was very poor and that possibly the same people were involved all the seven cases.
In the latest incident, the police arrested two Chinese nationals from the mainland for allegedly trying to pass fake gambling chips at gaming tables.
Media reports quoting police sources said that the two had entered Macau via the main Border Gate checkpoint from Zhuhai. On reaching the property, they were handed 100 counterfeit chips by gang members not yet identified or apprehended. Each of the chips were of HKD10,000 in value.
The two accused had successfully managed to acquire HKD350,000 worth of genuine chips using the fake chips in two hours before they were caught. They managed to obtain the money by playing baccarat with counterfeit chips and by passing them off along with genuine chips of lower value while cashing out.
Both suspects were caught while playing separately and the police found 85 counterfeit chips on them. The pair told the police that they had been promised a reward of HKD150,000 by gang members for every 100 fake chips they were able to pass off as genuine. According to
the authorities, there are atleast 10 suspects involved in the case but they continue to remain at large.
This was the seventh reported incident by the casino in July. The first one is said to have taken place on July 19 and the 7th one took place last weekend. In an earlier case, around 32 counterfeit gaming chips had been found. The casino then warned its dealers and staff to be extra alert to the presence of fake chips.
According to the Chinese newspaper Macao Daily News, Galaxy Entertainment has informed the police that the cumulative loss across these incidents of fake chips was in the region of $77,000 (HKD600,000).