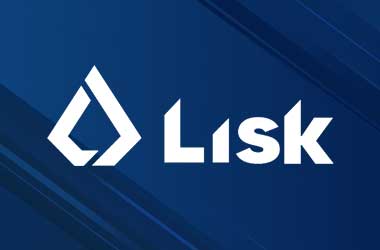 All transactions and processes on the Lisk (LSK) blockchain network was brought to an abrupt halt yesterday in an automated manner when the security feature in the blockchain was triggered by a malicious code. All the nodes on the blockchain stopped processing new block, leading to a complete halt of the network.
Notably, the 150 odd transactions which were in the pipeline were not included in the blockchain and so no funds were lost. Lisk has mentioned that these transactions will not be re-broadcast to the blockchain as a measure of security. A patch has been released within a few hours by the Lisk team.
Lisk explained that the automatic protection feature was triggered when an individual broadcast a faulty transaction to the Lisk network. In their Reddit post, Lisk team has explained that the incident happened "due to a rare edge-case bug in transaction processing, this transaction was deemed valid and went through the processing steps on each individual node. However, it was an invalid, maliciously customized transaction type that utilized this particular code bug."
The Lisk team stated that there are enough security arrangements built into the Lisk core to prevent such untoward incidents that may fork the blockchain. All the nodes were temporarily halted in an automated manner to prevent loss of funds.

🔧 This morning, the #Lisk blockchain was temporarily halted due to an automated security measure. No user funds have been affected and a fix for this matter has already been implemented. For updates, head to the Reddit thread below. https://t.co/FmSXANLMlh

— Lisk (@LiskHQ) June 2, 2018
Max Kordek, CEO of Lisk, stated that similar edge-case incidents had happened twice or thrice in the past. He further said the Lisk blockchain remained secure in such scenarios and the software update carried out to resolve such issues went without any glitch. He guaranteed that Lisk blockchain has been working without any issues.
While affirming the users that all the funds were safe, Kordek announced that a fix for the issue has already been discovered and implemented. Later, Lisk released v.0.9.15 which was meant to resolve the issue and allow the normal running of the Lisk network. Lisk has requested its delegates to rebuild their nodes by upgrading to the latest version. Lisk has stated that it will continue to update its community regarding the progress in resolving the issue.
🔧 We've released #Lisk Core 0.9.15, which deals with this morning's issue of a malformed transaction stopping transaction processing and block production.
Release notes are available on GitHub: https://t.co/QyN30nKcV4

— Lisk (@LiskHQ) June 2, 2018
The manner in which Lisk responded quickly to release a patch is commendable. That may be one of the reasons for the value of the Lisk token to remain unaffected even after the network was halted. At the time of writing this article Lisk was trading at $9.24, up 7.8% from the previous day's close.