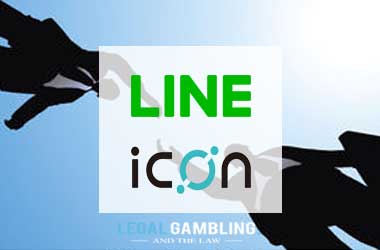 South Korean company LINE Plus Corporation has partnered with ICON, one of the world's largest blockchain projects, to establish a blockchain firm "unchain". LINE Plus Corporation is a subsidiary of Japan's LINE Corporation, the provider of LINE messaging application. 'unblock', a blockchain service company established last month by LINE Plus, and unchain will work together to manage LINE's blockchain platform and establish synergies between LINE's blockchain mainnet and its DApp services.
unchain will work to create a token economy platform that rewards its users by using ICON's blockchain technology. As users are the producers and consumers of information, LINE Plus wants to reward the users. Furthermore, unchain will also build LINE's blockchain mainnet and DApps, as per the announced made in April at DEV WEEK 2018 in Seoul.
ICON, which aims at interconnecting blockchains and make cutting-edge technology available to all enterprises, believes that joining hands with LINE will speed up the growth of services offered by LINE's own blockchain network and also the DApps in the ICON network.
The blockchain technology market has already taken note of LINE, when it launched unblock last month, with an aim of designing a token economy, researching cryptocurrency markets, accelerating blockchain-related investment and growth, and more.
Both LINE and ICON have unanimously named Hong-kyu Lee as the first CEO of unchain. Lee is credited for the successful launch of ICON. Hong-kyu Lee, CEO of unchain said
"We expect to promote an array of blockchain-based dApp services for daily use. The rise of these services is expected to catalyze the growth of LINE and the ICON blockchain ecosystem."