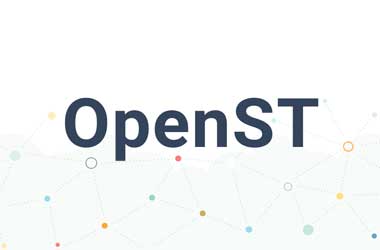 OpenST Ltd, a Hong Kong-based company, has announced the launch of OST KIT⍺, a complete blockchain toolkit for business. Notably, OST KIT⍺ requires zero programming skills. So, non-developers can fully design, mint, and begin to manage their own crypto token economy on a blockchain.
The developers believe that it is an important step towards demystifying blockchain technology and making it useful and approachable for mainstream businesses.
OpenST operates as a non-profit organization and governs the development of the OpenST Protocol. Earlier in November 2017, the developers released the OpenST protocol, which defines a scalable utility blockchain for atomically staking and minting utility tokens.
The latest release is built on top of OpenST, with a pricing engine, token rules engine, OpenST RESTful APIs, OST KIT Token Economy Management via SDKs and SaaS dashboard. The developers have also updated the OpenST protocol to 0.9.2.
OpenST Protocol
The OpenST Protocol establishes a bridge between two differently purposed blockchains. A value blockchain, which is required in order to hold cryptographically secured valuable assets; and a utility blockchain, which has utility tokens in favor of which the assets are held on the value blockchain.
OpenST has launching three products namely
OST KIT⍺
OST View
OST KYC
Today we're excited to launch OST KIT⍺, the public test version of OST KIT, the complete blockchain toolkit for business.
With OST KIT⍺ anyone can create their own Branded Token economy on OpenST Utility Blockchains.https://t.co/Zl5taX3FK1

— OST | Simple Token (@OSTdotcom) March 15, 2018
OST KIT⍺
OST KIT⍺ allows anyone to create their own Branded Token economy on OpenST Utility Blockchains, set up transaction types and users, and run simulations. In OST KIT⍺ users mint Branded Tokens on OpenST test utility blockchains, by staking OST⍺ on Ethereum testnet. OST⍺ is a test version of the $OST cryptocurrency that tracks the public market value of $OST.
OST KIT gives all the tools required to run a blockchain-powered economy on open scalable sidechains. A user can launch own Branded Token with relative ease. The KIT enables:
Token Design
Staking & Minting
Transactions
Users & Identity
Airdrops
Analytics
Administration
APIs
In the OST KIT dashboard a user can simulate random transactions, one-at-a-time, from the list of defined transaction types. Furthermore, using APIs transactions can be customized and multiple transactions can be run. Even specific token transfers between users can be executed.
Developers can take OST KIT⍺ much further with developer APIs and SDK to integrate OST KIT⍺ into existing apps. OST KIT API allows to create users, setup transactions and execute transactions between users.
Programmatically add or update users to participate in token economy.
Setup core actions in application as transactions
Airdrop tokens to users
Execute token transfers between users.
OST View
The first version of OST View enables anyone view and analyze transactions across the OpenST side blockchains. It also allows a user to get a macro view of the entire OpenST ecosystem. A user can zoom in to view transactions within a particular OST powered digital community.
The home page of OST View today provides at-a-glance data on all of the Branded Token communities created in OST⍺. Token communities are sorted in the webpage by Market Cap (in OST⍺). The developers are planning to enable sorting of BT communities by other variables such as: number of transactions, transaction volume, and unique users transacting.
OST KYC
OST KYC is the first plug-and-play KYC/AML management solution for token sales. It enables processing thousands of applicants smoothly and securely. It is developed for the Simple Token "OST" ICO.
OST token
OST is the native cryptocurrency that can be used for staking against minting Branded Tokens within the OpenST protocol and also as a payment method in OST solutions.
OST KIT⍺ early adopter rewards
The first 1000 Early Adopters who both register and simulate at least 10 transactions in OST KIT⍺ are eligible for up to $200,000 worth of $OST rewards. Registrations are permitted until until 20 March 2018 at 13:00:00 UTC.
Who can join?
Anyone can sign up, request some OST⍺ to test with, and start using OST KIT⍺, free of charge.