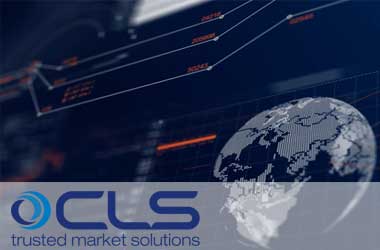 Forex settlement service CLSNow went live recently and its first set of customers are some of the most power names in the financial industry.
JP Morgan and Goldman Sachs are the first firms to work with the forex settlement service.
Unlike other settlement services, CLSNow prides itself on carrying out forex settlements at an almost real-time basis – which means quicker trades and lower risks. Slower settlements can mean losses as the forex values rise and fall through the passage of time.
CLS the company behind the new forex service has been providing risk mitigation and settlement services for many forex dealers financial institutions for nearly two decades.
The company invested heavily into this new forex platform which is expected to disrupt the industry. The fact that JP Morgan and Goldman Sachs were quick to get onboard is a big plus for CLSNow.
In a statement, Scott Lucas, head of intraday liquidity at JP Morgan, said
Removing risk and improving availability of intraday liquidity are central to providing a best-in-class offering to our clients. The go-live of CLSNow is a significant step for the industry and can positively evolve the same day market by delivering these risk and liquidity benefits. We are delighted to have helped develop, and be a first adopter of, the new service.
CLS developed the service specifically to allow banks to better manage their liquidity since the landscape has changed in the forex market. Tighter central bank monetary policies and new reforms after the major financial crisis of the 2000s have put lots of restrictions on trading. Anyone who chooses to get on the CLSNow platform will be able to trade in Euros, UK pound sterling, US dollars and Canadian dollars. There are plans to add more currencies in the coming months.
CLS Making Moves
This launch is the latest in the list of new plans that CLS has in the pipeline. The company announced that it experienced quite strong growth thanks to buy-side institutions. The company's established CLSSettlement platform had a 2.5 percent increase in new business in 2019. Its trading volume is also quite impressive as more than $130 billion is processed in average daily settlement volume.
CLS is looking to expand its presence and push new boundaries. The company recently appointed Marc Bayle de Jesse as its new chief executive who took over after David Puth resigned after six years in the job. De Jesse has several years of experience as European Central Bank market infrastructure lead and will use his leadership to build CLS into a powerhouse.