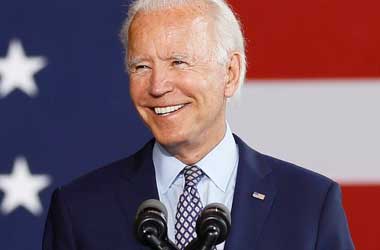 America and the rest of the world will not have to wait for long to find out whether President Donald Trump gets reelected or whether the Democrats will win and get Joe Biden into office. Online poker players and fans in particular are eagerly waiting for the results, as whoever wins the race will potentially set the direction for online poker in the country.
The Trump administration paved the way for the latest Wire Act re-interpretation, which seeks to criminalize all other forms of interstate gaming, including online poker. This means that a Trump re-election could put the future of US online poker in jeopardy. However, if Biden wins, it could end up being more beneficial to online poker operators and players in America.
Biden Opposes "Unnecessary Restrictions"
Joe Biden served as US Vice President during the Obama administration from 2009 to 2017. It was during this period, specifically in 2011, that the Department of Justice (DOJ) issued an opinion on the 1961 Wire Act, stating that the law's prohibitions were only applicable to sports betting. That declaration opened up a whole new chapter for online gaming in the US, with a number of states launching their respective regulated markets, the first of them being Nevada, New Jersey and Delaware.
While we can't be certain that Biden will prioritize online poker and online gaming in general if he wins the election, there appears to be a lot more optimism from the online poker industry if Biden becomes the new President. The Democratic candidate's recent statements offer an insight into his position regarding online gaming expansion in the US.
Biden was among the few US politicians who expressed his opposition to the Trump administration's reversal of the Wire Act interpretation in 2018. In a visit to Las Vegas in December 2019, Biden's camp implied that the gaming industry should be allowed to operate without any unnecessary restrictions. The former US Vice President also previously said he would reverse the Trump government's Wire Act opinion and will uphold the court's ruling.
Back To Status Quo
According to iGaming industry experts, nationwide legalization of online gambling including online poker is still highly unlikely even if Biden successfully replaces Trump.
However, everything could return to the status quo – the government could eventually drop the Wire Act case to focus on the more pressing issues; this means the decision to legalize online gaming will be left to the individual states – no federal meddling, which in itself can be considered a victory for the industry.