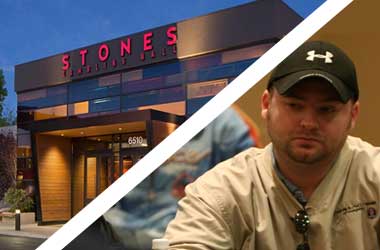 The Stones Gambling Hall cheating scandal involving Mike Postle has been widely covered in the media in what some termed as the "biggest cheating scandal in online poker" after the infamous Black Friday.
Each and every step of the case has made the headlines in the poker world as many expected Postle and Stones Gambling Hall to be convicted of wrong doing since online poker forums had concluded that they were guilty.
The Nevada Court ended up ruling in favour of Mike Postle and Stones Gambling Hall much to the surprise of the 88 plaintiffs and the poker world. Attorney Mac VerStandig wasn't impressed with the ruling and decided that they would launch an appeal.
The 88 plaintiffs decided to amend their complaint and once again take the case to court.
Earlier this evening, we were privileged to file an amended complaint in the pending Postlegate litigation, on behalf of nearly 90 members of the poker community. We look forward to proceeding with our case in court, and have faith in the judicial system. https://t.co/FJ2f6ohHLy

— Mac VerStandig (@mac_verstandig) March 26, 2020
However, it now looks like both parties will come to a settlement as they have been in discussions to avoid continuing the drawn out legal battle. The two sides have agreed on the main terms of the settlement and will now work to sort out the remaining terms before making a final decision on the matter.
The 88 plaintiffs are not rushing the settlement as they want to take their time to examine the pros and cons of accepting a settlement as laid out by Stones Gambling Hall and their legal counsel.
Rake Of Live Stream Games To Be Calculated
One of the main points of the settlement will revolve around the total rake collected during the live streaming games. The Judge had earlier asked the plaintiffs to provide an accurate estimate of the rake collected during these games. This amount is going to be one of the main points of the settlement.
The only way to get the precise amount of rake collected during these live games is to go back and watch hours of live streaming footage and then calculate the rake. Once this amount is finalized, both sides will have to agree to the settlement deal. If the two sides manage to reach an agreement, payments will be made and it will bring this controversial poker lawsuit to an end.
There are a number of poker players who have been disappointed at the way this case turned out. They believed that Stones and Postle cheated and were expecting them to be charged, so that it sends a strong message to the rest of the online poker community.