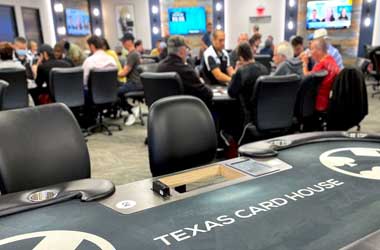 Summary
The city's interim building official accused the BOA of abuse of discretion
Texas Card House could end up losing its permit if the lawsuit succeeds
The state's poker laws remain ambiguous
The Board of Adjustment (BOA) in Dallas is now facing a lawsuit over its decision to allow a poker club to continue to operate in the city. In a 5-0 vote back in March, the board determined that Texas Card House (TCH) did not violate the state's gambling laws.
But the city's interim building inspection official is now seeking to have that ruling dismissed.
David Session filed a lawsuit accusing the citizen board of committing an abuse of discretion when it ruled against the revocation of the poker club's business permit. Session argues that BOA made its decision arbitrarily and unreasonably.
What Happened
In January, Dallas City Council suddenly revoked TCH's certificate of occupancy for allegedly keeping a gambling place. This came months after the club was approved to operate in the city. The mysterious revocation baffled the club's owners, with CEO Ryan Crow maintaining that they're legally compliant. The club then launched an appeal with BOA and won.
In its ruling, BOA stated that the change in stance by the City Council may have been politically motivated or may have come as a result of public backlash. It asserted that there had been no changes to the state's gambling laws and the club's business model since it received approval from the council.
Poker's Legal Status in Texas
Gambling is generally banned in Texas but poker clubs are allowed to operate so long as they do not collect rake. To avoid clashing with the law, poker rooms across the state have adopted a different business model – instead of directly racking up money from the games, they only charge membership or seat fees to players.
But some sections of the law are so vague that they've become open to different interpretations. While other areas and jurisdictions in Texas consider poker club operations legal, Dallas has had a change of heart and now wants them shut. The sudden reversal may have something to do with public backlash in Far North Dallas last summer against plans by a poker room to operate near their neighborhood.
Dallas City Council admitted it was a mistake to allow poker rooms to run their businesses as they are illegal. Since last year, the city council has begun revoking licenses and has been rejecting applications from many other poker rooms planning to operate in the city.
TCH remains open for now but its future hangs in the balance once again with the latest challenge launched by the city's top building official.