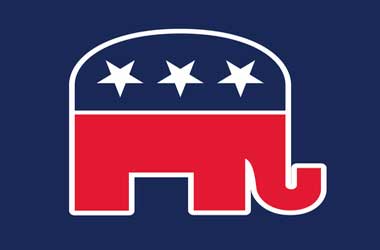 The push to bring sports betting in the United States under Federal Regulations is gaining momentum as House Republicans recently voiced their approval of having the federal government oversee sports betting throughout America instead of leaving it in the hands of individual states.
When the Supreme Court overturned the Professional and Amateur Sports Protection Act of (PASPA) 1992 in May, each state was given the power to legalize sports betting and come up with regulations to oversee the sports betting market.
New Jersey, Delaware and Mississippi were quick to enact legislation and launch their sports betting industries.
There are close to 20 other states who are currently discussing the possibility of passing bills that would legalize sports betting in their states. The first Congressional hearing on sports betting took place this week at a House Judiciary subcommittee and most Republicans voiced their concerns over the expanding sports betting market in the country and called for sports betting to be regulated at the Federal level as that would bring in better regulations and uniformity across the country.
In a statement, Rep. Jim Sensenbrenner, a Wisconsin Republican said
For Congress to do nothing is the worst possible alternative. We have some work to do, and I'm looking forward to working with you to try to come up with something both short term and something more permanent to deal with this issue. I'm afraid if we don't, there are going to be people who get hurt and get hurt badly
Gambling operators who were present at the hearing opposed the move and said that a federal regulations were not required as individual states were more than capable of regulating their own sports betting markets. A gaming regulator from Nevada also pointed out that while 'experts' had pointed out to the numerous concerns that sports betting expansion would bring, none of those concerns had materialized.
Online Sports Betting A Risk
The Republicans were especially critical of online sports betting services as Rep. Bob Goodlatte who is also the chairman of the Judiciary Committee said that it was impossible to restrict online betting to within each state's borders. Goodlatte said that online betting would be more destructive than having a brick and mortar casino in the state as it caused an increase in problem gambling and was destructive to family life and society.
So far none of the Republicans have introduced a bill that would push for federal regulations on the sports betting market.