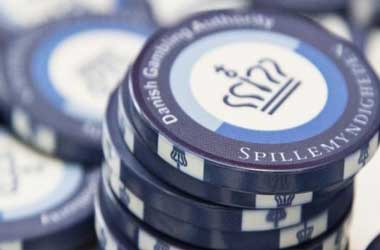 Summary:
The proposed changes will grant the Spillemyndigheden more powers over the gambling industry
The Ministry of Taxation has also recommends changes to slot machine and B2B license fees
The new changes, which could be implemented on July 1, 2024, are currently under consultation
Denmark's gambling regulator, the Spillemyndigheden, will be granted more powers under new proposals put forward by the country's Ministry of Taxation.
The Bill aims to strengthen the gambling regulator's ability to govern the gambling market with more stringent powers.
New Bill to Reinforce Spillemyndigheden's Authority
Under the Ministry's proposals, the Spillemyndigheden will be authorized to obtain necessary information on match-fixing and "confidentially" exchange such information as part of efforts to protect sport integrity.
The gambling regulator will also be granted the power to issue injunctions and reprimands and publish sanctions when violations are determined. Gaming suppliers found to have breached the rules could have their licenses revoked as part of the proposed amendments.
Furthermore, the Spillemyndigheden will be granted greater authority over data processing. In particular, the new changes will enable the regulator to obtain a unique player ID from game providers which will enable the agency to fulfill its anti-match fixing duties more effectively.
Spillemyndigheden's new powers would entail greater annual expenses for the government, which the Ministry projects will increase to DKK 2.2 million in 2024 (from DKK 800,000 in 2023), DKK 4.7 million in 2025, DKK 5.2 million from 2026 to 2031, and DKK 3.9 million in 2032 onwards.
The Ministry plans to generate funding for that by increasing the fees imposed on slots and changing the way they are paid. At the moment, operators are required to pay the fees per machine on an annual basis. The Ministry proposes that the fees be imposed according to the license holder's annual taxable gambling income. If the changes are approved, slot machine fees would rise to DKK 1.3 million in 2024 and DKK 3.5 million in 2025 onwards.
The Ministry has also recommended a new license for B2B suppliers, along with an updated annual fee. The license fee would cost DKK 1.3 million in 2024, DKK 2.6 million between 2025 and 2031, and DKK 2.4 million from 2032 onwards.
Bill Now under Consultation
If approved, the new changes would begin to take effect on July 1, 2024. The new slot machine fees and B2B supplier license will be implemented from January 1, 2025.
The Ministry is currently conducting a consultation on the proposals, obtaining feedback from gambling industry stakeholders, including the trade body Land-based Gambling Association Denmark, and other organizations representing the interests of those affected by the changes, such as the Danish Vending Machine Industry Association, the Denmark Bar Association, the Danish Trot and Gallop Union, and the Danish Sports Confederation.