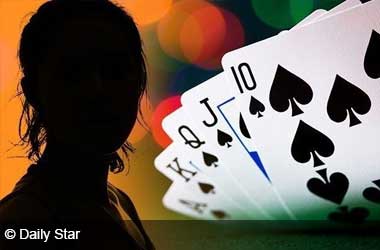 There have been mostly positive reports coming in from the Indian poker market over the last 24 months as the game of poker has grown at a tremendous pace. Top international poker operators such as PokerStars and the World Poker Tour (WPT) have entered the Indian market and reported a positive response.
However a recent incident has cast a negative spotlight on the Indian poker industry after local media reported a violent gang rape over a poker game gone wrong.
Poker is still illegal in most Indian states as gaming laws consider it a game of chance and hence categorise poker as gambling. However, these restrictions have not stopped both operators and players from turning up to a game of poker at a private poker club or a home game played for real money.
Such was the case in the state of Uttar Pradesh where an unidentified man ran out of money during a home poker game and decided to bet his wife to continue playing. He ended up losing the game and two poker players decided to rape his wife in order to claim their winnings.
The wife ran away to her relative's house after the incident and the husband followed soon after to beg for forgiveness and ask her to return. He is reportedly a gambling addict who has lost a lot of money playing poker.
Wife Gets Raped Multiple Times
The man convinced his wife to forgive her and return home with him. However, while taking her home again, he stopped the car and allowed the two men to rape her yet again. The wife went to her local police station to lodge a complaint but the police officers were reluctant to file a case against the husband. They finally took down her complaint but like most rape cases in Uttar Pradesh, they will end up doing nothing about it.
One of the main reasons why this rape is gaining publicity is because it has tarnished the game of poker and the Indian poker player. The number of rape cases in India has grown at an alarming rate and so are the horrific details of each rate.
However, the ruling BJP government has continued to turn a blind eye towards on-going atrocities in the country such as rape, mob lynching and farmer suicides over a lack of water.